This episode is about my bikepacking equipment. My panniers, spare parts, tools and what I have stored where. Of course I also tell you what I am now leaving at home and why and what I would still like to buy. Please note that my purchase decision several years ago and a lot has happened on the bikepacking market in particular.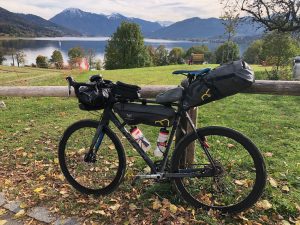 So feel free to look at many manufacturers and compare, there are now more than two big players on the market 😉 You can read the article for this episode here: Bikepacking packing list for the road bike
Enjoy listening and, as always, I look forward to feedback and input.
You can find the podcast here:
Regards Ray