The Schwarzwald has a lot to offer: Alpine flair, rustic villages and above all a lot Gravel. As a child, my family and I went to the Black Forest and my mother pushed us through the mountains because SHE wanted a hiking pin 😂 That's why I knew that there were many beautiful hiking trails in the Black Forest. This is exactly what I wanted to get under my wheels in late summer / autumn.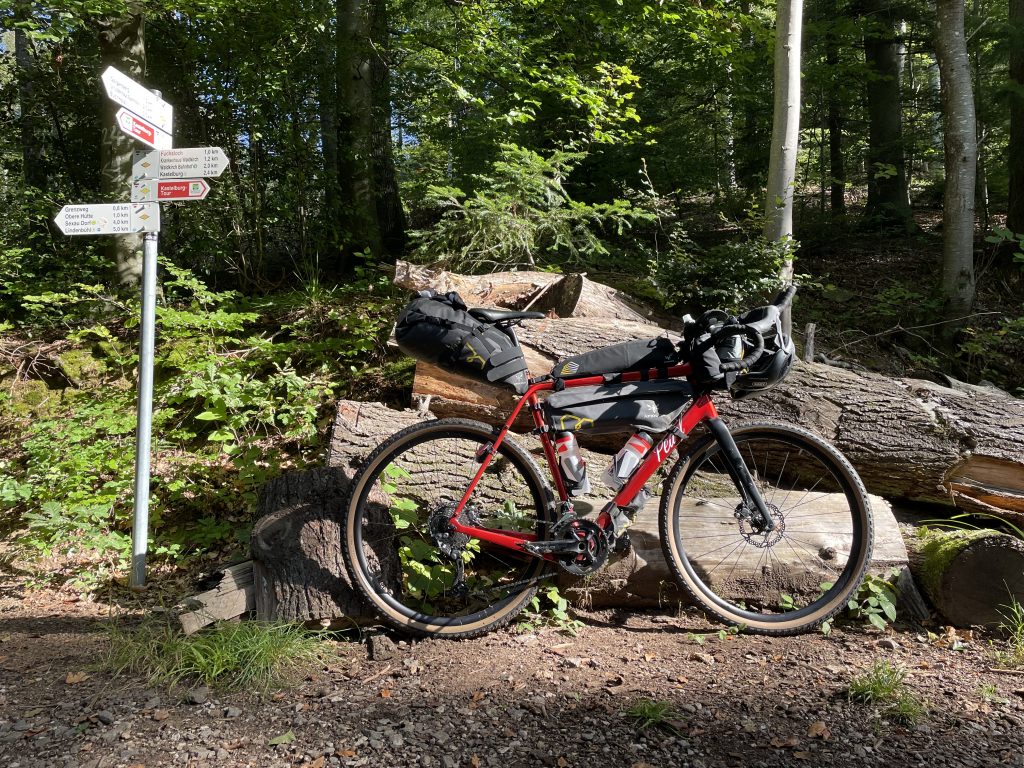 You can find the collection for my short trip here at Komoot: Three days in the Black Forest
Stage 1 - Gravel start in Freiburg
Already after returning from my long tour in August Alps and Dolomites came back, I knew that I had to go again this year. This was for the following reasons:
I wanted to go out alone again
I still had a Gravel deficit
I fell in love with the Black Forest
The Preparations
During my tour of the Alps, I already noticed that the Schwalbe G One not become my favorite tires. For the city of course ok, but for ambitious ones graveler neither fish nor meat. The tires didn't provide the necessary grip off-road and they ran smoothly very quickly on asphalt. That's why I told Roger, my trusted bicycle dealer, about it and he said I should have one Terravail Cannonball testing (You can find my review here).
Terravail Cannonball
In short, the Teravail Cannonball is much more of an MTB tire and it only offers a narrow, smooth tread in the middle.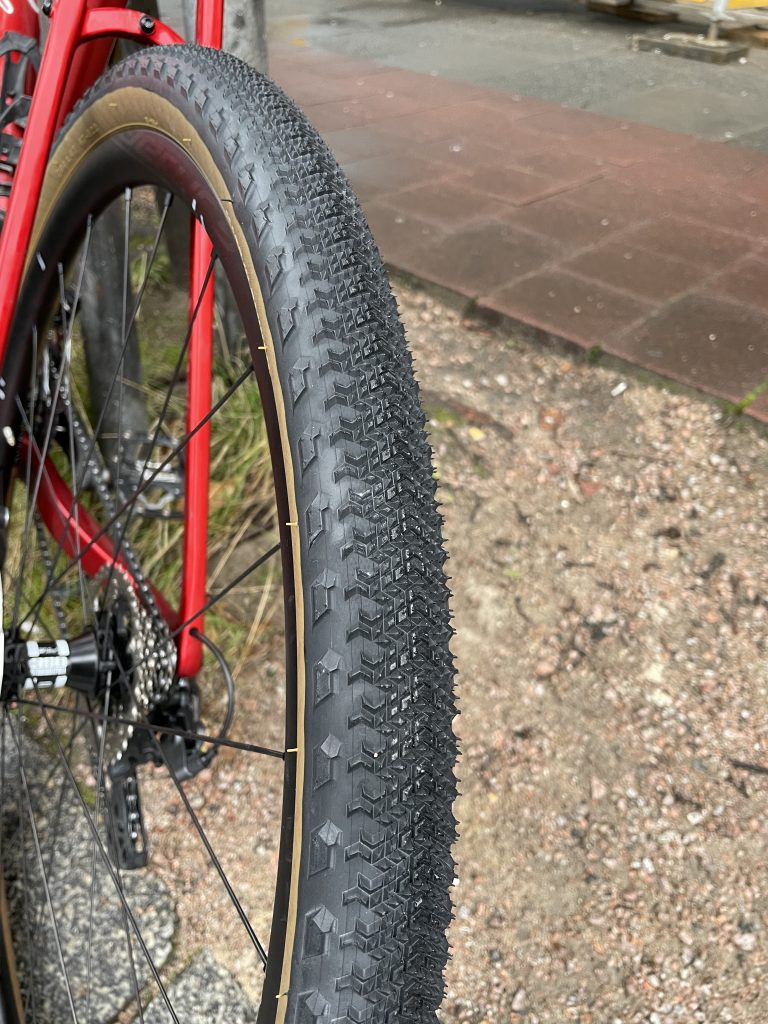 On the outside, the profile is significantly stronger.
I also had a more relaxed cassette put on it 😉
Arrival
I have to mention it here. Actually, I wanted to catch the train very early in the morning of September 26th Freiburg drive, unfortunately I overslept and didn't leave until midday. So I only arrived in Freiburg in the evening and stayed overnight there.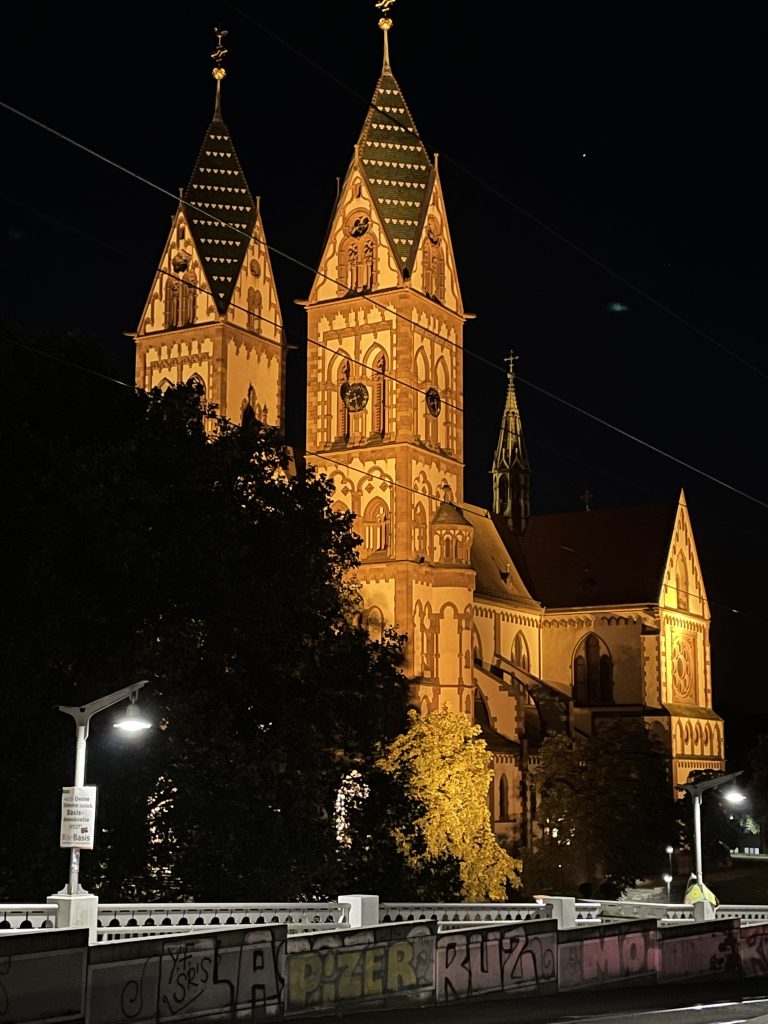 Your own fault, I would say. It's funny because I'm usually an early riser and I NEVER oversleep. It's happening to me right now. I had bought the ICE ticket a week before and paid less than 40 EUR, unfortunately a ticket on the day of departure is a bit more expensive 😳 It must hurt a little.
Departure from Fribourg
It's the end of September, I wake up and the sun is shining. Can you believe it? Insanity! I'm after breakfast short-short drove off and I was already looking forward to the beautiful day. First we left Freiburg and headed north on the road for a bit, until after 15 km we finally went into the forest. I drove over a few meadows and past vineyards until a tractor track awaited me for the ascent.
Gravel at its finest
I wanted as much Gravel as possible, so I have almost everything with me MTB mode on Komoot planned. It went on a sodden tractor track up the first climb. I made about 200 hm here in a very short time to get to the ridge. When I was up, I was allowed to look directly at the beautiful castle enjoy which above of Waldkirch lies.
Komoot led me here on quite demanding ones single trails (I had wanted it that way) along the slope. Afterwards it went down to Waldkirch, where I took a coffee break.
Almost like in the Alps
After my coffee break, I went about 10 km further on the bike path until I got back to the Gravel paradise Black Forest went. The last 30 km, with a few road crossings, were almost exclusively open forest highways, Trails and gravel roads continue. Insanity!
On this first day I'm 75 km to after Walkenstein hazards. I've come a long way for so much gravel, trails and mud and it was a lot of fun.
Stage 2 - One highlight after the next
After a really great breakfast, I started back in Walkenstein in the morning. First we went up the valley on slippery paths. Several times that day I should scratch the 1000m altitude. I had repeatedly built highlights into my Komoot route and so today's route should take me quite a bit over mountains and through forests. I packed my food and drink properly because I wasn't supposed to be able to get through too many places.
The Komoot highlights are very good for planning a nice tour

TIP
After 25 km I should reach the first highlight of the day. Before that I'm still on a road with several hairpin bends up the mountain, almost like in the Alps 😍. The first highlight was the Ellbachsee view! A beautifully landscaped platform that allows views of the valley below. Only accessible via forest paths!
Continue through the forest
After the view of the Ellbachtalsee, it was only 4 km on the road before climbing the next mountain, it was just a dream. It went uphill again and again, up to almost 1200 m. There was really Alpine flair here. Paths directly on the slope and a view that was worth every effort.
Final sprint to Forbach
The last 25 km were almost all downhill until I reached my hotel in Forbach.
That was 84 km today with at least 1350 hm on a lot of gravel. Today I got to know the versatility of the Black Forest.
Stage 3 - Forbach to Heidelberg
Today was supposed to be a crazy day, but of course I didn't know that when I left 😂. Before it was supposed to be flat for the last 60 km, I was really challenged again. it should go up to the Bernstein. The most demanding track in my young Gravel career.
The calm before the storm
At first it was really nice on paved paths through the valleys of the Black Forest. Only a few forest paths, beautiful little places and again a few switchbacks up the mountain. There were already a few clouds in the sky, but it was still very pleasantly warm.
I went back into the forest and my highlight of the day, or the tour, was the amber at an altitude of about 700 meters. After a few forest paths it got pretty rocky. The path was more of a dry stream, with large and small stones, so I sometimes had to push. I don't know if you can get up here by MTB, but definitely not by Gravel.
Bernstein
At the top I was greeted by one of the most beautiful places I have ever seen. I'm not really the spiritual type, but if there is a spiritual place, it's here: Am Bernstein! I can really recommend everyone to go up or drive here, I just thought it was wonderful 😍
The descent from Bernstein was again very demanding and in some places I had to push to avoid damaging my bike. Komoot really took me over very extreme trails. Always criss-crossing from forest path to forest path and sometimes it went down very steeply, but it was a great descent.
It soon became flat and the rain came
When I arrived down in the valley, it was flat for me out of the Berger. On the one hand I could pick up some speed now, on the other hand I had to leave my beloved mountains. In Busenbach 😂 it started to rain a bit and I put on my rain jacket. When I was in Karlsruhe arrived, it poured like cats and dogs and I had to shelter for a moment.
When the rain stopped a little, I started moving again. It was cold and I still had over 60 km to go Heidelberg.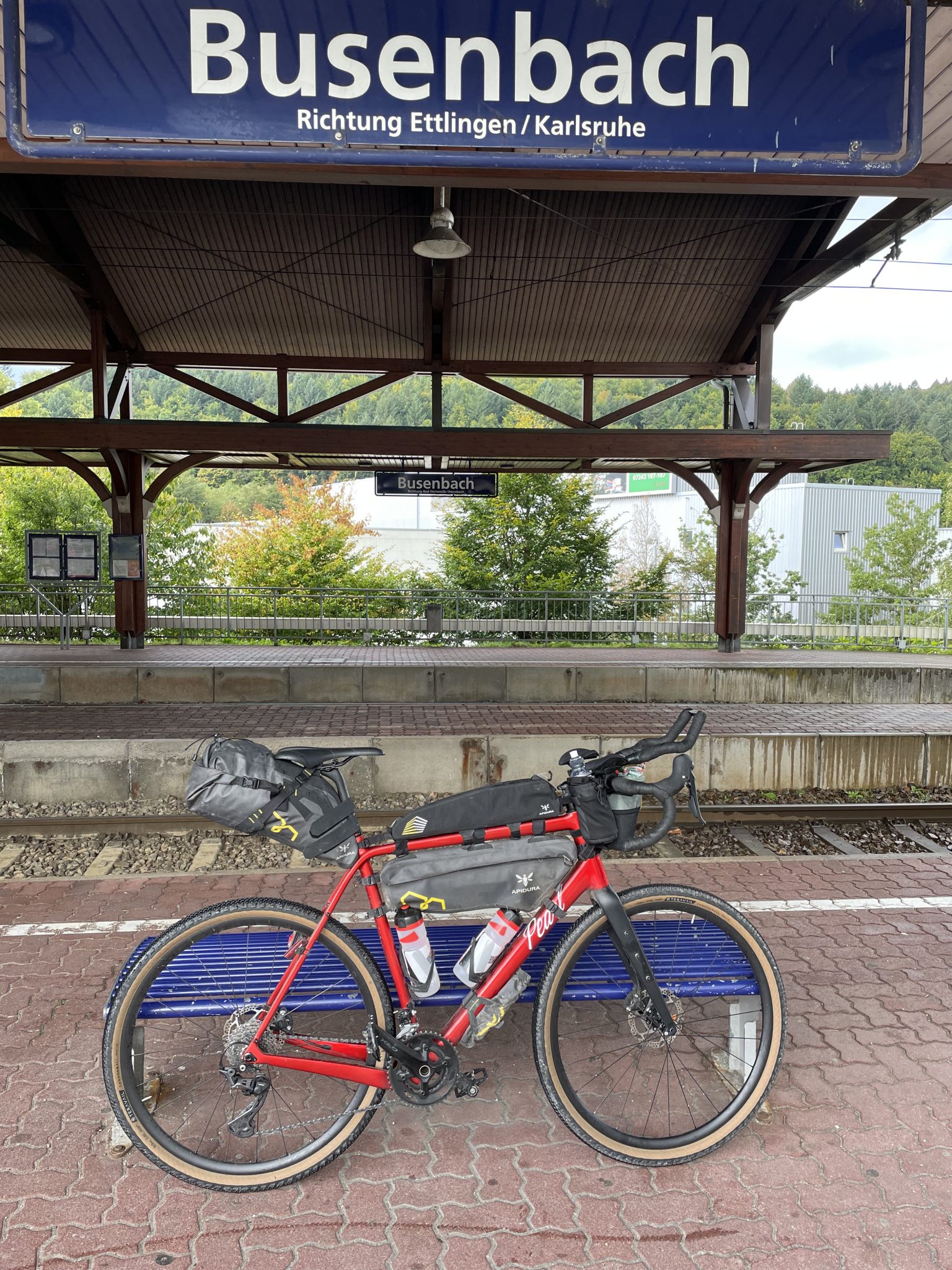 Heidelberg, here I come
It was really great that the 60 km from Karlsruhe to Heidelberg could be rolled out on a very nice route. It always went through the forest without any relevant altitude difference. Crossing a street from time to time, that's about it.
When I rolled into Heidelberg, it was already dark and I was looking forward to my hotel.
If you look at the photos Heidelberg now you see, I'm glad to have arrived in the dark 👍🏻 I then went into town and had something to eat and looked at the city a little while I was there, I'll be back here sometime.
Today it was 111 km and about 1000 hm.
Summary
The Black Forest was so beautiful that I would like to go back there right away. Great nature and I was super lucky with the weather for the end of September. My route planning with the combination of MTB and bike paths was so good that in the end I rode about 80% gravel and that was exactly what I needed. Of course you don't do as many kilometers a day on gravel as on the road, but I knew that beforehand. I found it crazy how exhausting real terrain is. I definitely want more of it and in 2022 I will definitely go to Heidelberg again and from there through the Spessart north, of course in MTB mode.