ingredients for 4 servings
1000g Fish fillets, frozen or fresh (preferably pollock)
4 Peppers, yellow and orange
2 zucchini
4 spring onions
2 big onions
200g Broccoli, fresh or frozen
1000 ml coconut milk
2EL olive oil
2EL sesame oil
dill and garlic
Salt
pepper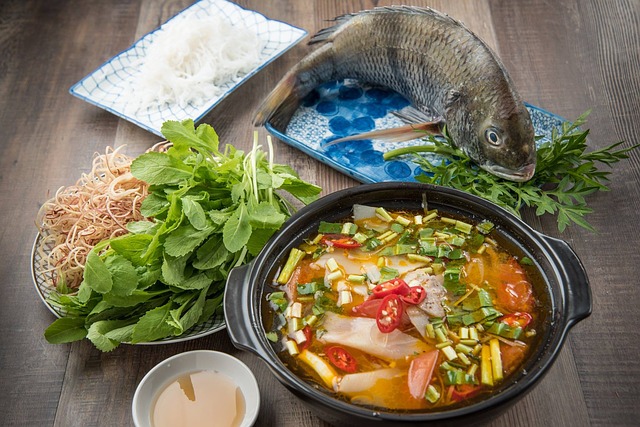 Step 1:
Thaw the fish if using frozen fish. Drain well, pat dry and cut into finished pieces. Season with salt and pepper before setting aside.
Step 2:
Mix the two types of oil. Then clean the vegetables. Halve zucchini and cut into crescents. Roughly chop the onion, dice the peppers, divide the broccoli into florets. Cut the spring onions - as well as the green - into rings. Fry everything except the broccoli in the oil mixture and season generously with salt, pepper, garlic and dill. You can vary the oils according to your own preferences and tastes.
Step 3:
When the vegetables are fried, pour in the coconut milk and bring to a boil. Then simmer for about 15 minutes on a low flame, without a lid, until the sauce has reduced a little. If necessary, bind with a little sauce thickener for light sauces (but then it is no longer 100 percent low carb, the number certainly does not matter much). Then add the broccoli. Frozen broccoli in particular is cooked extremely quickly, so add it to the food later. Add a pinch of ginger, but please be careful when dosing, the taste should not be too intense.
Step 4:
Finally you can add the fish. Stir every few minutes until the fish is cooked through.