The one - right - Beginner road bike doesn't exist, only racing bikes for different purposes. In order to avoid back pain or the like when starting out on a racing bike, you should always seek the right advice from a specialist when buying your first racing bike. What many call a beginner's road bike is more of a lower-priced road bike or gravel bike.
Again and again I receive inquiries from readers who want to start racing. They ask for useful tips on buying a racing bike and Training routes for beginners are suitable. Since the topic is really interesting and I have already written similar answers several times, I would now like to start a new series, the Guide for road bike beginners! It wasn't that long ago that I started, so I would like to share my experiences with you, as always.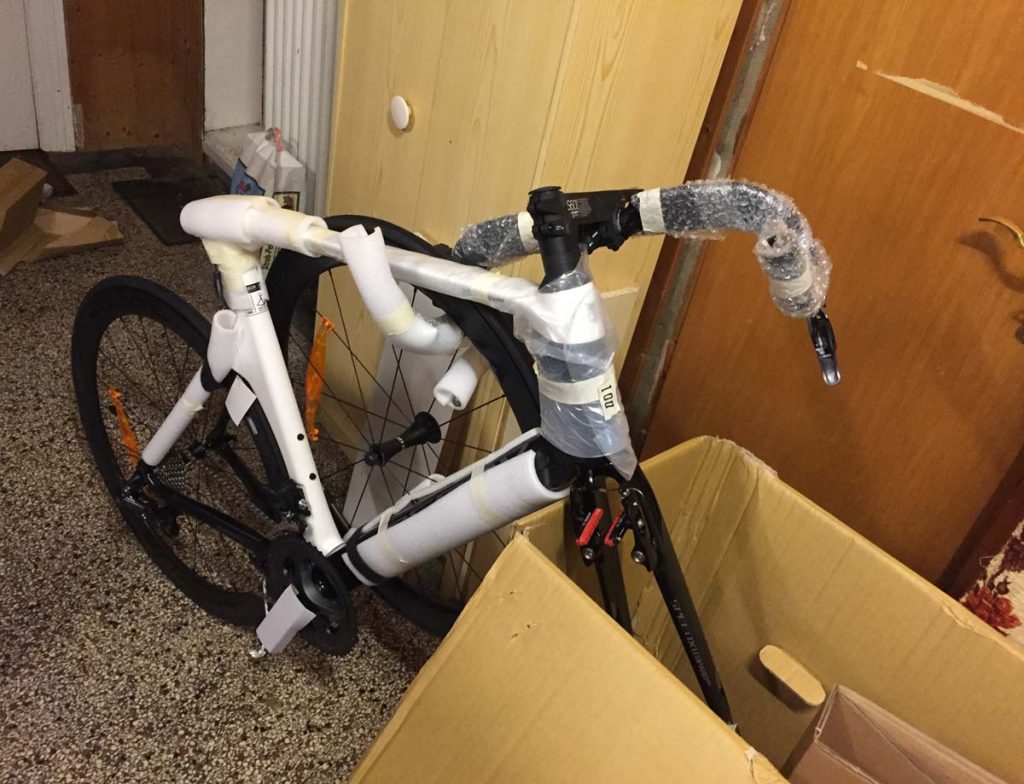 Here you will find all the posts that are of interest to beginners.
Of course, I am also available for questions in the future, I am also happy to answer questions about nutrition. Especially when it comes to losing weight, I can give you some tips on training and nutrition.
But now let's go with it Part 1 of the guide for Road bike beginners loose.
Getting started - The first racing bike!
Especially in winter, many people decide to keep themselves a little fitter next year. This is probably mainly due to the famous ones good intentions for the new year. Since cycling is a top priority for a lot of people, I think it is this guide for road bike beginners a good help for everyone who wants to start racing. I would like to support this very laudable resolution!
Why is it worth starting to ride a road bike?
Most people make New Year's resolutions and at the top of the list is: I want to be healthier and fitter and I want to lose weight. Some people choose to jog and others choose to do that Road bike training. What speaks in favor of racing bikes is the way they move that is easy on the joints. While jogging puts extreme strain on the joints, especially when you a few pounds too much on the scales, cycling is easy on the joints in a very natural way.
When riding a racing bike, the knees don't always have to do it all body weight intercept, but slide in a shallow, flowing movement from front to back, stretched and bent over and over again.
That's why cycling helps you lose weight
When it comes to losing weight, there are many different strategies that people can use. Some people choose to diet or juice cleanse while others hit the gym to shed pounds. But for those looking for a more sustainable and enjoyable way to lose weight, road biking could be the perfect solution.
There are a number of reasons why road biking is a good way to lose weight. First of all, it's a very efficient way to move around. You can burn a lot of calories in a relatively short amount of time, which means you can lose weight quickly if you cycle regularly. In addition, road cycling is a gentle sport, which means it is easy on your joints.
The motion sequence when cycling is therefore ideal for building muscle in the legs and, thanks to the flowing movement, for the entire trunk of the body. In addition, road cycling is of course a top endurance sport and the interested reader knows: only with training in the aerobic area (endurance training without panting) you burn body fat and retain your muscles.
That's what my doctor says
My orthopedist (I have two herniated discs from the time I was overweight) advised me against running a few years ago. He said that he could actually open a stand on the Alster because many of the joggers are not trained enough and many of them break their knees. I also jog now, with a good body feeling, but I also only have 87kg and 194cm on my ribs. I therefore recommend buying a racing bike to get started. Riding a road bike is great fun and I like the feeling of always being able to achieve something new. Whether it has become a longer route or whether I have become faster on certain parts of the route (segments). I don't think I've had a ride that I haven't had at least one sense of accomplishment.
Which racing bike should I buy?
The right road bike entry
Of course I can't give you any explicit ones now buy recommendation because everyone has their own taste and of course every rider needs a different bike with his/her body. Above all, the measurements, i.e. the body measurements Increment and thus the leg length and also the arm length and the upper body length are decisive for the right bike. While there is measurement methods which the bike shops also use to find the right frame, but a test ride is essential. The measurement methods are the first step in finding the right road bike.
You can often get additional services in specialist shops
If you go to a bike shop and buy a new bike, you can even get the fitting that goes with it. Fitting means nothing else than that the bike is precisely tailored to the rider.
The two-wheeler mechanic may even have the option of exchanging parts. The stem (for a more upright or flatter position of the upper body) and the seat post and the saddle base to adjust the bike exactly to the rider. Centimeters make a world of difference.
Don't forget that - assuming you stick with it and train at least ambitiously - you also like to sit on the bike for three to six hours. At the extreme tour, the Vätternrundan I will even sit in the saddle for ten to twelve hours (hopefully not longer). If your hands start to tingle or your body starts to hurt, your road bike is not set up correctly for you.
bike fitting
Bike customization is the process of configuring a bike to fit a rider's specific proportions and riding style. Properly adapted bicycles offer more comfort, performance and safety for both recreational and competitive athletes
There are a number of factors that go into bike fitting, such as: B. the frame size, the saddle position, the reach and height of the handlebars, the pedal position and much more. A professional bicycle mechanic takes all of these factors into account to customize the bike for each rider
Bike fitting can be done by a professional or with the help of online tutorials. It's important to realize that every driver is different and what works for one person may not work for another. That's why it's always best to seek advice from a professional before making any modifications to your bike
If you are interested in a bike fitment, we recommend that you contact your local bike shop or search for a certified bike fitter in your area.
So it's worth going to the dealer again when you buy a used bike and having your bike adjusted. Of course, many dealers don't like to fit a bike that wasn't bought from them, but a good bike shop will do it anyway. If in doubt, you just have to leave a few euros. For specialists with the necessary equipment, a detailed fitting costs between EUR 80 and EUR 250.
Fitting: An investment that is definitely worth it!
Different types of racing bikes
Your new racing bike should not only fit so that back pain and joint pain do not occur, you should also buy the racing bike that suits you 😉 You need a racing bike that serves your purpose. It's not about what others tell you what you need. It's about what you really want to do. There are now very versatile road bikes, you are spoiled for choice.
The classic racing bike
I would describe the road bike as the classic racing bike, although there are differences here as well.
Endurance
A Endurance road bike is a long-distance racing bike. The frames are something ergonomic comfortable shaped and you can spend a very long time on the bike without your back falling asleep
Race
Most pure race road bikes are very light and the seating position is sporty. Bent back, straight legs and narrow handlebars. If you look at the current road bike fashion, I would say that this genre is slowly merging into the following one. Racers are more and more considered Climbing Road Bike for the mountains.
Aero optimized racers
racers and Aero racing bikes are still managed by the manufacturers in different categories, although the boundaries are becoming increasingly blurred. All racing bikes are now aerodynamically optimized. Aero racing bikes are racing bikes that are 100% aerodynamics are trimmed and the weight is of secondary importance. If you're not doing a mountain race, you would always grab an aero road bike these days.
My Pearl Legacy trimmed for aerodynamics from front to back.
Gravel
In Racer genus Gravel, is the youngest in these ranks. It is excellent as Beginner road bike. The reason is very simple: a gravel is a racing bike with body-friendly ergonomics. The bike is made for terrain and offers the rider a more upright seating position. This is very convenient, especially for long journeys. A gravel bike also offers a free choice of tires. From very thin to mountain bike tires fits everyone.
cyclocrosser
A cyclocrosser is a racing bike with cross tires. There are also separate racing series for cyclocrossers, which are often held in winter. Back then, I used my cyclocrosser as a racing bike. I've raced and done very long trips with it.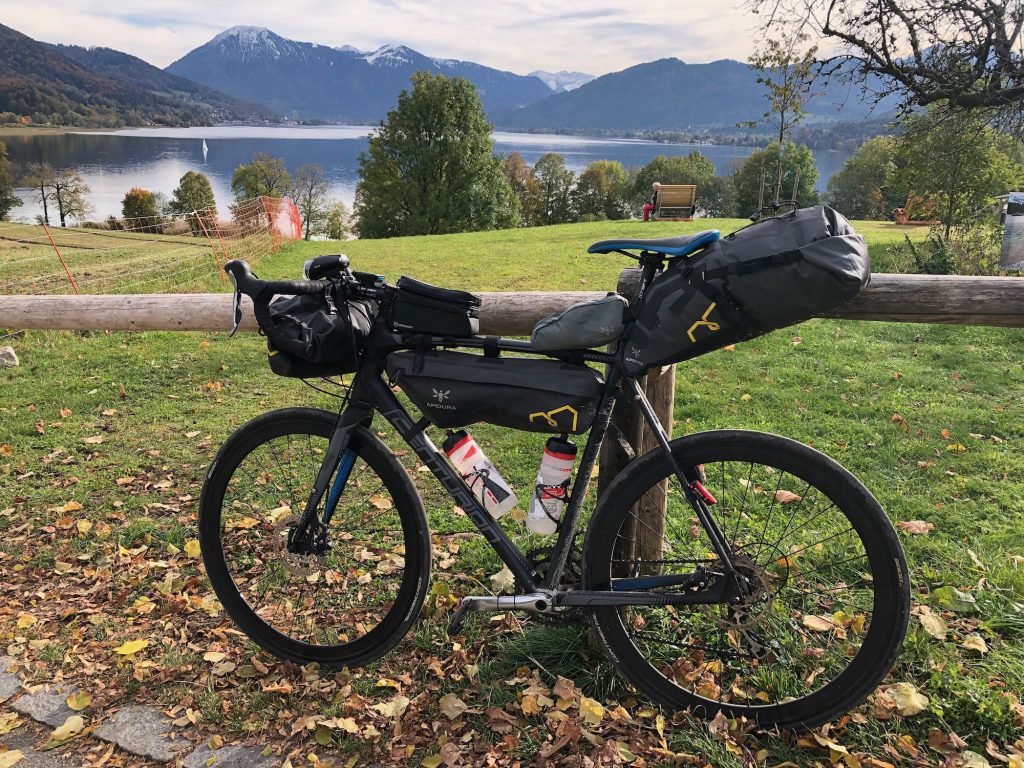 Recommendation for beginners racing bike
To get started, I recommend a "normal racing bike" or a gravel bike, i.e. no time trail or aero bike. By normal racing bike I mean an all-rounder of the long-distance/marathon type. These bikes are usually a bit more robust and the seating position is a bit more comfortable. Don't worry, you can't tell the difference from the outside. My first racing bike was a cyclocrosser. I bought this bike because I thought I was just too heavy for a real road bike with skinny tires.
Of course it's nonsense! In hindsight, I should have bought a racing bike. The good thing about the cyclocrosser is that I just swapped the tires and now my cyclocrosser looks like a road bike with disc brakes, so it's actually quite hip. However, the equipment is designed more for the crusty and therefore a bit heavier than a racing bike in the same price range.
What equipment do I get for my money
I assume that every beginner wants to invest between EUR 800 and EUR 1200 in their first road bike. That's the amount you have to be willing to invest. EUR 800 is more of a bargain category 😉 Of course you can also get a racing bike that is under this price, but then you get a racing bike that is simply not good (who buys cheap - buys 2 times) or you are a bargain genius . After a little research you will quickly find out which brands are available and without experience I would definitely stick to a branded product.
As I said, I have as first racing bike cyclocrosser bought the Centurion brand. I have disc brakes - which I thought were extremely cool - and one Shimano Tiagra Furnishing. The Tiagra equipment is a bit more robust, for a cyclocrosser, I had invested a smooth EUR 1000
It's better to get multiple advice
But for the same money you can get a pure racing bike with one Shimano 105 Equipment, which already acts much softer and more fluidly. So if I were to buy my first racing bike again, I would tend to do so. The good entry-level class is available from every manufacturer. So you are spoiled for choice! It's also worth going further and picking up the phone from time to time, because it's not uncommon for there to be models from the previous year that are extremely cheap. You have to know that the racing bike model year ends in August. The bargain hunt can start in September.
Where should I buy my road bike
Of course, nowadays everyone first looks online, for example at Canyon. There is a huge selection of bicycles on the internet. You can get a good overview of manufacturers and different types. From the touring bike, the classic racing bike, marathon bike, or one Aero road bike. As a beginner, you probably first pay attention to optical features and decide on what you like best. But be careful, don't just measure the step size and order online. I would recommend every beginner to go to at least one road bike shop.
online research
For example, I put a lot of time into online research. After I found a bike that I really liked, I looked online to compare frame sizes and where I could get it the cheapest. Because I wasn't 100% sure yet, I looked for a bike shop in Hamburg that stocks this brand. In the hope that I can take a look at the racing bike there. After all, a good racing bike is a big investment. Lo and behold, I found what I was looking for.
Buy in store
A dealer had the bike. He assembled it for me and I was able to take it for a test ride. I enjoyed good advice and he also changed a few things so that the bike fit me well. And then he also gave me a good price, a price that was just as high as the cheapest online price. But I had personal advice, a good bike fitting and I had a point of contact that I could go to if something was wrong with my bike. I never had to use the latter, but it's still nice to know that there is a contact point.
Rose and Canyon - The Online Wheels
I will do a devil and something bad about Rose or Canyon to say. Without a doubt, these two pure mail order companies offer super, extra cool racing bikes at almost unbeatably low prices. Especially at Canyon, the successes of the professional teams speak for themselves. Browsing through the online shop is definitely worthwhile. Rose and Canyon both offer a ton of configuration options. So you could configure your bike appropriately if you knew exactly what you actually need.
Online configurator
The procedure would be too complex for me, my knowledge would simply not be sufficient to be able to configure a suitable Rose or Canyon racing bike. It would be perfect if there were experts who measured you and you could then order the right bike with your measurements, but as far as I know there are no such people. At least Rose has two contact points for those who are interested, the so-called Biketowns. Interested Roses can even do test drives here. Unfortunately there is only one of each Rose Biketown in Bocholt and Munich, i.e. central and southern Germany. Too far for me to just browse curiously.
Beginners in particular should seek advice from specialist dealers
I would be interested to know whether the manufacturers would make even more sales in direct sales if they offered a fitting service. In my opinion, it would definitely be worth considering, I think I would have become weak.
Due to the price advantage, the manufacturers Rose and Canyon are still very popular. I would be interested in experiences here, good and bad (feel free to leave them in the comments).
Summary
As you can see, it always makes sense as a beginner to go to a real specialist shop, to get good advice and possibly even get a better price. Nothing would be worse than spending €1000 on a new bike or even more money and then getting a bike that doesn't fit. The result is back pain, tingling arms and reduced speed. Nothing is worse than a racing bike that doesn't suit the rider because effective training is not possible with such a bike - even for hobby riders. Rose and Canyon offer a cheaper alternative here.
Online is not always cheaper
The emphasis is on cheaper and not cheap alternatives, because you can also spend a lot of money at mail order companies. If you buy your first racing bike, you should definitely visit a specialist dealer - preferably at least two specialist dealers - to learn what you actually need for a racing bike. Two dealers because you can sometimes advise someone who isn't so good, who might only want to sell you what he has there at the moment.
Get advice from a specialist retailer
As you can see, there is a lot to consider if you want to buy a racing bike that also suits you. I wouldn't trust myself to choose the right one for my first racing bike and to be honest, even now I wouldn't be sure that I wouldn't go wrong with an online purchase. Going to a specialist retailer to buy a new racing bike or at least for the subsequent fitting is an absolute must for me.
With this in mind, I wish you a good start in the life of a racing cyclist.
Outlook
The guide for beginners is intended to be a small series with which I want to help road bike beginners get off to a smooth start. Apart from the fact that you have to buy a suitable racing bike, I would also like to give you some other tips. For example route tips around Hamburg, so that you get to know nice training laps. Of course, I would also like to give you some training tips so that you can steadily increase your performance after a shallow entry into the racing bike scene. It will continue with different nutrition philosophies, because exercise is only one half and nutrition is the other half.
If you have any further topic suggestions, I would be happy to report them based on my wealth of experience or to do research for you. Challenge me!