The right Lighting, speak bicycle lamps, to be Racer or Gravel it is not easy to find. One needs a strong one Battery, the other an ultra bright light on the road bike with a lot Lumen and another driver would like it if possible Aero to have. aerodynamics is one of the biggest issues in cycling at the moment. But maybe everything works? I have for my new Pearl Legacy I researched for a long time to find a suitable lamp and after a while I found what I was looking for. Maybe a solution for you too.
Front lamp for aero handlebars
I have to admit that I was quite surprised when I looked for a front lamp for my flat and wide aerobar searched and found nothing. road bike light for aero bars is nothing unusual anymore and meanwhile every big manufacturer has them in their program. Lamps that are screwed under the bike computer can is found more often. But then you have to buy a specific bracket and an additional part for the lamp. I didn't want that. In addition, you not only need the bracket that is screwed to the navigation bracket, but also a counterpart that is screwed to the lamp. After that, you can no longer screw the lamp to another wheel. Exactly that was one of my requirements.
So I was looking for the following:
A front light with a flexible/rubber mount that attaches to the round handlebars on my touring bike and the flat aerobars on my Pearl Legacy
How well do the sellers know?
I've been to three major bike shops, all of them Aero racing bikes sell with flat handlebars and nobody could even give me a purchase recommendation. They didn't take a lamp out of the package for me either, so that I could take a look at the attachment mechanism. Unfortunately, this shows me that there are more salespeople than authentic racing cyclists.
Search the web
Unfortunately, I wasn't really resourceful on the internet either. Everywhere you get the bracket for the Navi offered. So I started my research with the manufacturers myself and looked at the brackets on their website and lo and behold, at the manufacturer Lezyne I have suitable front lamps and parts found.
Lezyne front lamp
First thing was to go to the corner store and get these Lezyne Hecto Drive 40. I got my new Pearl Legacy in November, so I needed a suitable lamp for the front right away.
With this cheaper product from Lezyne I was able to test whether the lamp really sits well on my aerobar and lo and behold: it fits perfectly!
The battery of the Hecto Drive 40 lasts around two hours, which was initially ok for short winter tours. Now I wanted a lamp that shines much longer and that I can also attach to my round handlebars on a touring bike. But the Hecto Drive 40 already brings an adapter for round and flat handlebars With!
Lezyne Super Drive 1600XXL
Since I already knew that the flat Lezyne mount would fit, I was sure. Now I wanted a road bike light that lasts a long time. Here I was researching the Lezyne site and found these Lezyne Super Drive 1600XXL. I have linked the Amazon search here, these lamps are not always available from Amazon because they are not StVo compliant. The lamps can shine very brightly, I only run them on minimum - which is really bright - and then they stop 10h.
I ordered mine from a shop in the Netherlands. These two models can be controlled via the associated app (for iOS and Android) and the battery status can be seen. The app is optional, of course, but a nice one goodies!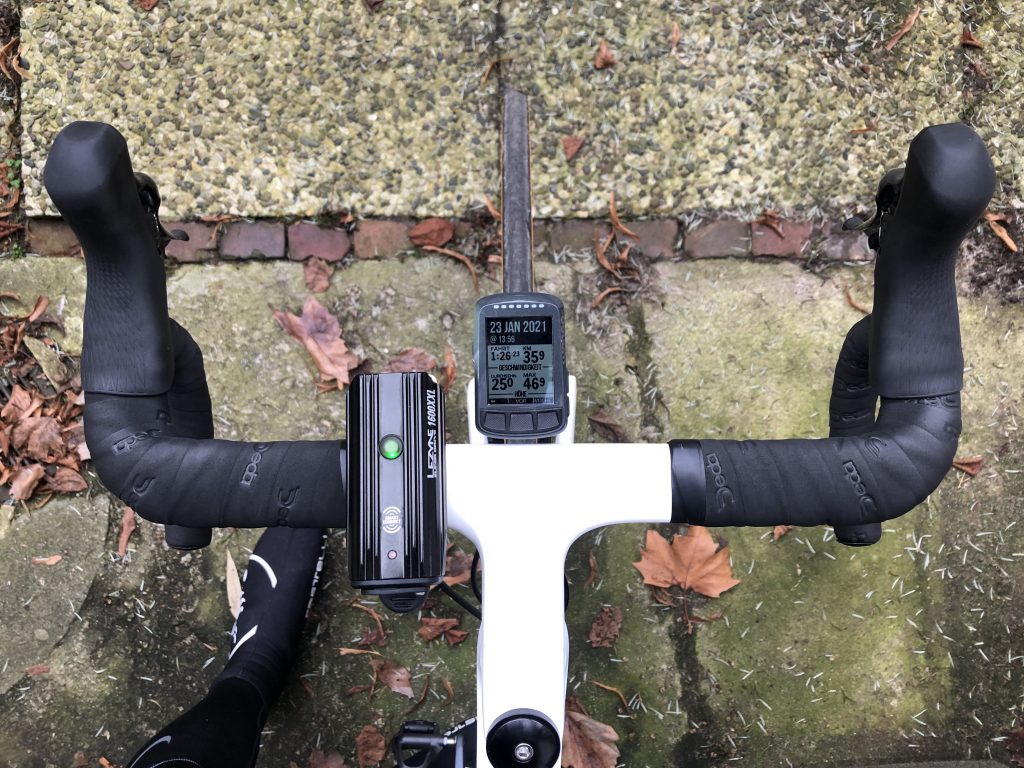 The Lezyne Super Drive 1600XXL comes with two different mounts. Once the flat, for aero bars and once with a round bracket for normal racing handlebars. In addition, I have a few more rubber mounts ordered as a replacement. I don't have a real long-term test for the new light on my racing bike yet, but so far I'm very satisfied.
Rear light Lupine red light max
Now we come to the correct and in my opinion, only rear light that is correct: Lupine red light max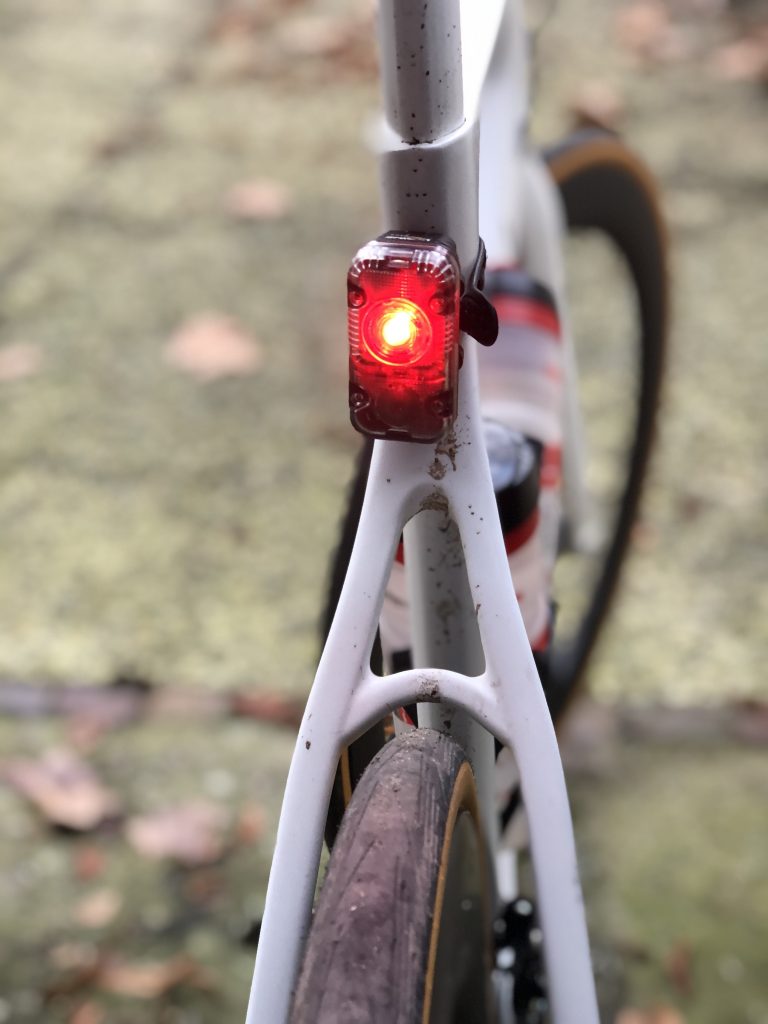 Within the Lupine red light max Luckily you don't have too many problems with the connection. As you can see, I attached the lupine to the frame and not the seatpost. I did this because the seat post on my Legacy is a little too aero and narrow. The rear light slides slightly to the side on the seat post.
Light duration lupine red light Max
The light duration of the Lupine Rotlicht Max is simply awesome, it glows 60 to 70 hours continuously. You read that right! Madness and you hardly have to worry about your rear light, which you don't always have in view. The long battery life gives me a lot of rest and security when driving.
Tail light with brake light
In addition, I had this Sigma Sport Blaze ordered, which offers a brake light function. Right now I've got me though Lupine Rotlich Max as international version ordered which no road traffic regulations has approval. The international version of the Rotlicht Max offers a few more functions than the German version.
Stoplight
turn signal
Automatic brightening when the lamp is illuminated (Auto from behind)
With a battery life of more than 25 hours in continuous operation, with brake light and automatic brightening, this variant is the egg legend for me jack of all trades. In combination with the standard Lupine Rotlicht Max (60h), bomb!
Summary
Both that Lupine red light max as well as the Lezyne Super Drive 1600XXL are not cheap, that is quite clear to me. But if you calculate that you would otherwise buy two to three lamps and take them with you, the price is okay again. I've been driving the Lupine for the third season now and I'm really happy with it and I'm much more relaxed because I don't have to constantly check the rear light. I haven't tested the Lezyne Super Drive 1600XXL on long trips yet, but I've had the light on all day long this winter.
Maybe I could help you a little with this article and the right lighting for you is also included. More tips are always welcome in the comments.