The term microadventure, is about as trendy as bikepacking. In the end, a micro adventure is in my world too Bikepacking light. When I talk about bikepacking, I mean a trip over several days, preferably from A to B. On the other hand, when I talk about a micro adventure, I'm on the road for a maximum of two nights. You can also do a micro adventure at the weekend. Today I want to tell you about my last Micro Adventure.
Micro adventure planned spontaneously
Don't the words spontaneously and planned already contradict each other 🤔, it doesn't matter. By spontaneously planned, I mean that I only planned two days in advance.
I got the inspiration for my little Micro Adventure - once again - from Komoot, actually the inspiration fell at my feet. I was given a Collection named In 7 days on the Leine-Heide cycle path to the Elbe. I thought to myself that the direction was right and took a closer look at the tour.
The author has made seven stages out of 435km, but you can do that differently! The proposed tour should start in Leinefelde in Thuringia and the first stage should go 55km to Göttingen. When researching the train connections, I found that I would have to change trains in Göttingen to get to Leinenfelde. So I just decided to only take the train to Göttingen and skip the first stage. So I saved time that I would have spent on the train and had more time on the bike.
I even got an ICE bike ticket for the trip to Göttingen two days before departure, world class! So I drove to Hamburg Central Station at 5:45 a.m. and was ready to depart in Göttingen at 8:30 a.m.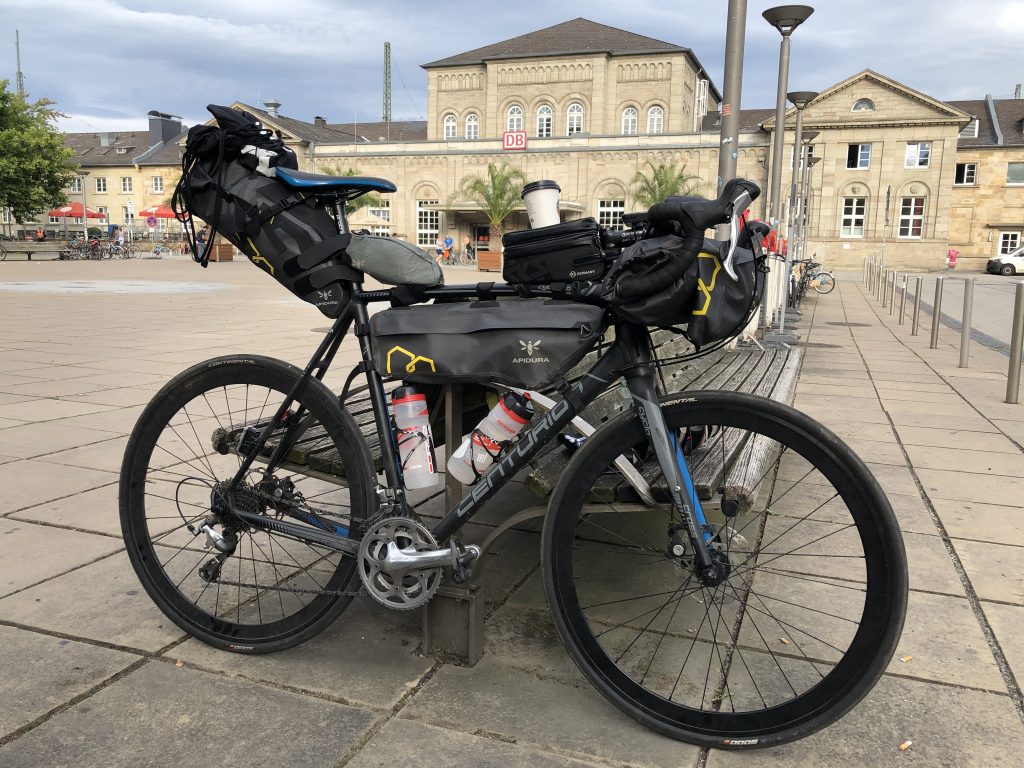 Finally on the road again
As you can see, I had a lot with me for one night. I had my tent, sleeping bag and sleeping mat on the handlebars again, that's why the bike looks so full 😉
Finally having the feeling of cycling or bikepacking again is intoxicating. In a year when I couldn't take a summer vacation and Corona didn't really get into the season, it was balm for the soul!
Get out of Göttingen and into nature
I left again with this fresh feeling that I don't know where I will end up today, what a good feeling. Just bikepacking!
Just the feeling of bikepacking clears your head and lets you forget all the stress
It went out of Göttingen on good bike paths, so Hamburg can (once again) take a look at something. While still in Göttingen, I went on a cycle path in the forest along a stream and after a few detours I was out of Göttingen and the first single trail was waiting for me and my racing bike.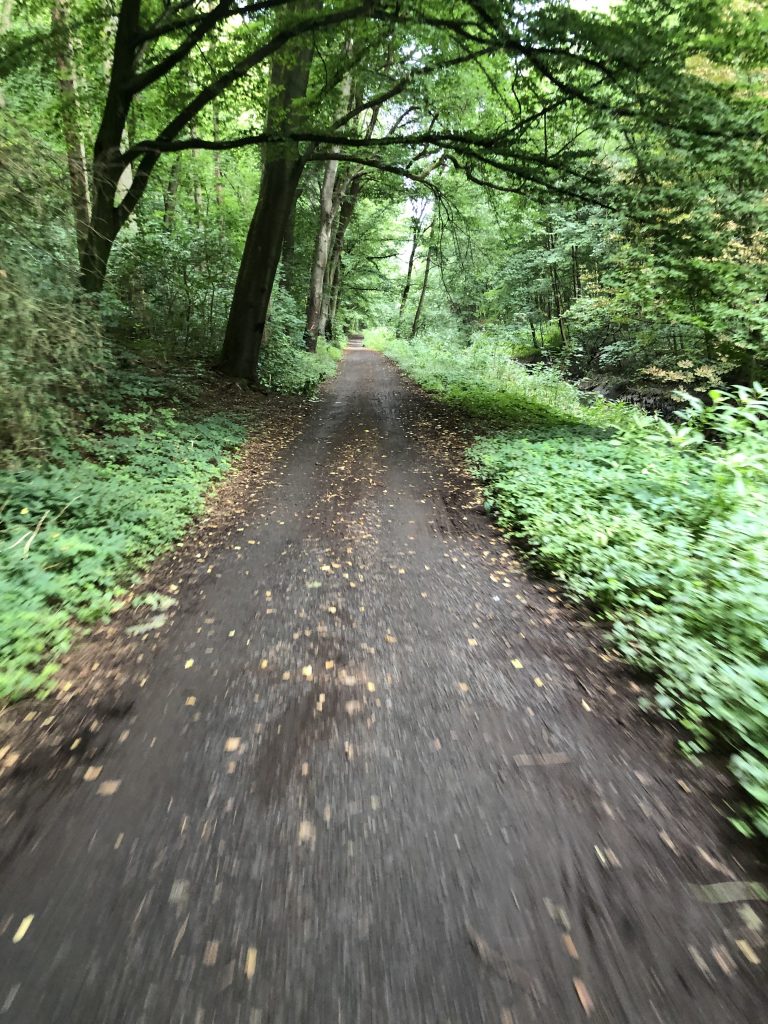 The path through the forest brought me right to the leash, where the leash cycle path was waiting for me. I enjoyed the sun on my skin and the peace and quiet at this time.
Leine-Heide bike path
I had decided to just enjoy my Micro Adventure and not rush me, so I took my first break after the first hour. At least I wanted to enjoy the peace and nature on a leash in the morning hours.
My way should see me through Northeim and after Einbeck bring. That's right, Einbeck, where the beer comes from. The landscape is hilly but not mountainous, which makes driving really enjoyable. It always went along the leash, sometimes through one or the other place but always back to the river. In Einbeck I took a break at the gas station, classic. Before continuing to Alfeld. There were still many beautiful passages before I reached my minimum destination Hanover after 140km.
planning for the night
In Hanover I first looked for a restaurant on my planned route. It should be an Italian restaurant again. Why do I always end up with pizza? While I was waiting for my pizza, I looked where I could spend the night. It was now about 16:30 p.m. and you can have a look. I definitely wanted to get out of Hanover today and just needed a campsite. Unfortunately, I had to find out that the campsites were almost all full, only at the Steinhuder Meer there was still a campsite that had space for me and my tent. It should still be 45km, not a thing!
In Hanover, of course, I needed something else before I was out of town. But after that it went well. In order to get to the campsite, I had to leave my planned route a bit, but that didn't bother me much. As always, my Wahoo performed very well.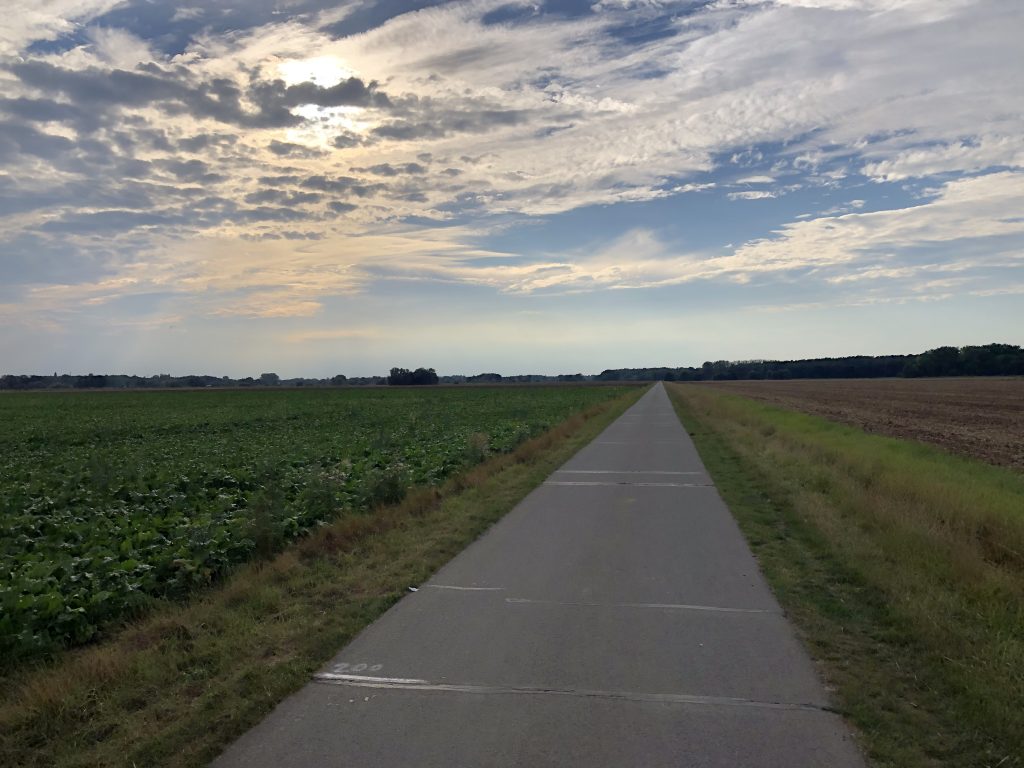 At 19:30 I arrived at the campsite and was able to set up my tent with some light. It started raining as I was heading to the shower, so my timing today wasn't the worst. Before the shower, I quickly got myself a few beers in the small shop on the campsite, of course only for regeneration!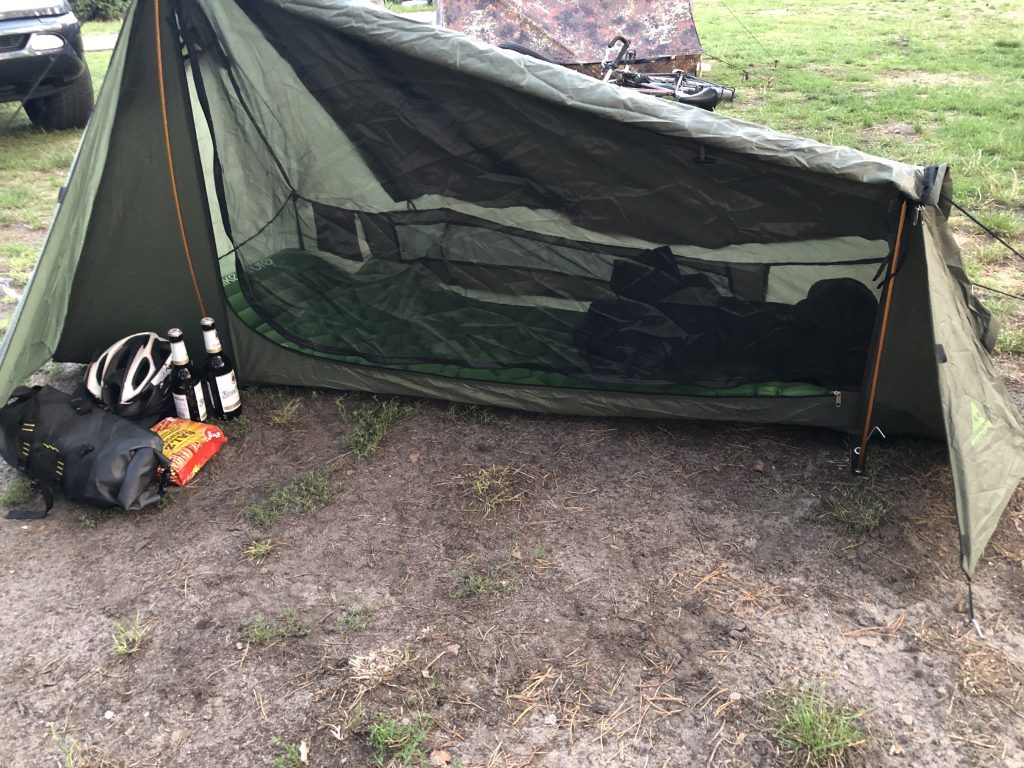 Steinhude Sea to Soltau
The night in the tent was even somewhat relaxing, which was not least due to my new sleeping bag. Also not a top class model, but at least a bit warmer than the one I had on mine last year Bikepacking tour to Lake Garda with had. I took a shower first and then got a coffee in the mini shop on the campsite as a first meal while I packed the tent again. I have to admit that it always annoys me to pack and store the tent again. Another hour passed before everything was back on the bike and then I started cycling again.
I had to get back on the track before I went into the beautiful heathland. In between I made a stop at a bakery and had breakfast in peace.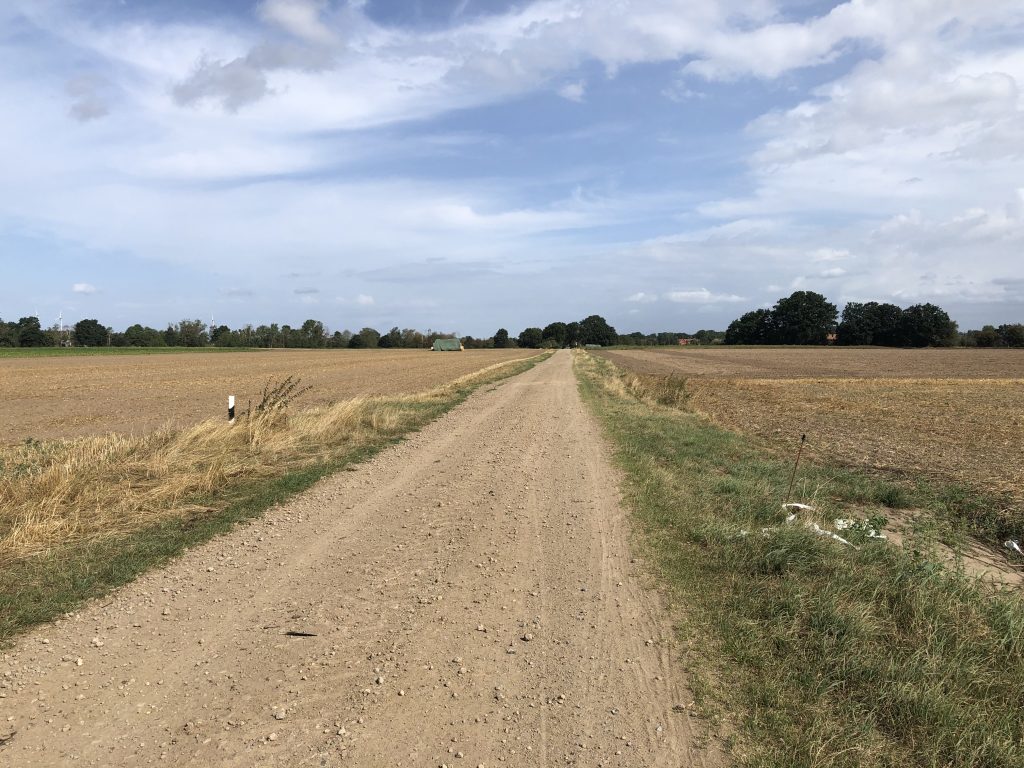 I now moved quickly north, now and then on country roads - I imagine there were more in the north - but mostly still on paths off the roads.
I now moved quickly towards Soltau, where I wanted to take the train back to Hamburg. There would have been a few more nice sections, but the combination of roads and bike paths would have increased more and more. At least that's how I got home relaxed.
Soltau Nord I then waited for my train back!
While you can still see the blue sky in Soltau in the photo, it should soon be completely different. When I sat on the train I was quite happy, it started to pour like cats and dogs. It seems I made the right decision again. From the Hamburg main station to home, I got a little wet. But after 15 minutes in the rain I was warm at home. That was 90km today.
Summary
Let yourself be inspired! My Micro Adventure from Goettingen to Soltau was great and I need to do more like this. It's really easy and the ride with the Deutsche Bahn worked wonderfully this time. I'm really amazed at how easy and quick it is to escape from everyday life. In the high season you probably have to camp, because otherwise it just gets expensive. But I'll repeat that again this year, in the off-season, and just get a room somewhere, then you'll be more relaxed and fitter. After all, I did a really relaxed and restful 280km in two days.