My new racing bike SpeedX Leopard Pro I will receive it sometime in September, the anticipation is already great and I had only reported it happen wisely on my Facebook page. Now I want to give a detailed intermediate status here.
I already had the extraordinary bike with me in April Kickstarter discovered. Touted as First ever smart aero road bike I was immediately hooked. Since February 2015 I have been riding my converted Centurion Cyclocrosser with Tiagra gears. Of course, that's not really long, but you know how it is: You can tell that you've discovered a new passion and want to show it off permanently, so you're looking for something more serious. It quickly became clear to me that next time it should be an aero racing bike. I love the shape of the frame and the stem and seatpost. I also dreamed of a Di2 drivetrain after test driving it once. Insanity!!! Anyone who has tried an electrical switch will want to have it.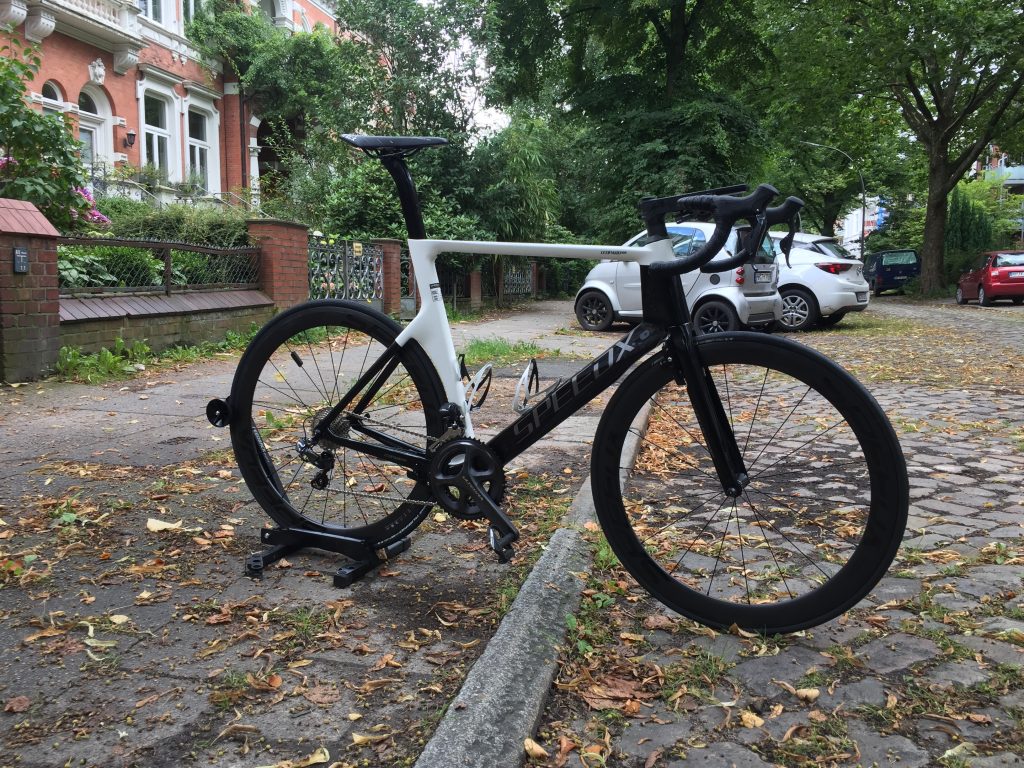 Since I'm not a money rat, the Giant Propel Advanced 0 was at the top of my wish list, but even that costs almost € 3000 in the absolute standard version.
Then, in April 2016, I found the SpeedX Leopard Pro on Kickstarter. € 2400,- For a carbon aero road bike including Di2 and complete routing of all cables and cables in the frame, you can only find that on bikes over the € 6000 mark.
I struggled with myself for quite some time, € 2400 is a lot of money. When I got over it, I realized that my credit card only allows transfers of up to € 1000 abroad. It took me more than a day just to find that out.
However, the SpeedX team answered me promptly when I told them about my problem. After the end of the campaign on Kickstarter, the offer migrated to Indiegogo.com, where you can also pay via PayPal. Now I didn't want to have the butter taken from my bread and ordered immediately. I've been waiting since April 29, 2016 and I'm still looking forward to it, it should finally be here in September.
Now I have already measured myself and sent the data and I have already chosen the color.
This is how it will look
Once it is there there will be an unboxing on it Youtube.
Ride ON!
Information from the manufacturer can be found here: SpeedX.com