Anyone who has cycled their bike up at least once Bikepacking tour was, will quickly wish for some equipment. I'm not talking about tents, stoves or bags here, but about other equipment on the bike. Things that make life a little easier. That starts at Semitrailer on the handlebars to the charger for USB devices.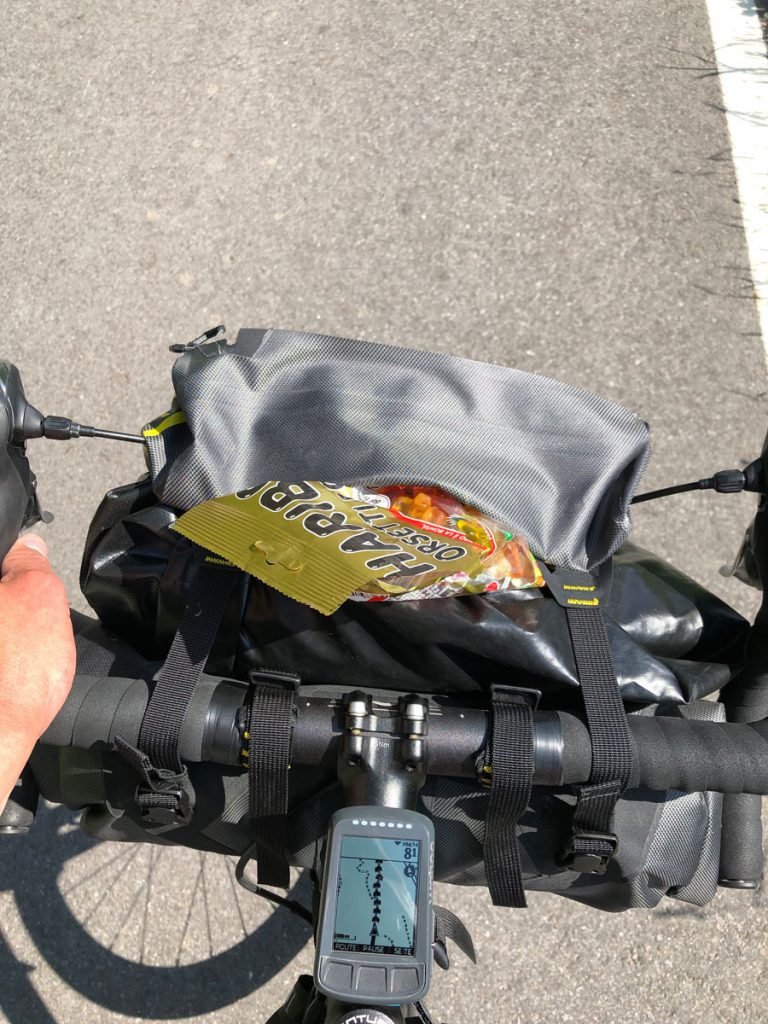 Planning for the Transcontinental 2020
As you may have read, I have a starting place for this Transcontinental Race 2020 (TCR). More than 4.000 km across Europe await me, from West to East. Such an adventure, for which you want to be optimally equipped, must be well planned. After my experiences in the last year, which I, among other things, on my Bikepacking tour from Hamburg to Riva del Garda could collect, I can the need of some Gadgets estimate well now.
As I said in my post Bikepacking packing list had written, I was on my tour with sparse luggage. But I still found some savings potential with my clothes, because you don't change your dress that often. I tend to wash in between. But above all, I have discovered some deficits in the hardware, which I would like to eradicate at least partially this year.
The perfect bikepacking road bike
Of course, you don't have to buy a new road bike immediately just because you have a starting place for it TCR got. However, I still have hope that my employer will be able to offer one in the near future Bike leasing Offer for its employees starts. If he doesn't, I'll take my old bike and have some adjustments made. At this point I would just like to put together my dream bike for such a tour.
The base
I'm someone who always deals with things very theoretically beforehand. I research online and in specialty stores and always benefit from the experiences of others beforehand. That's how I come to my conclusions about equipment that I think is best for myself. So I don't want to tell you "This is the best", but what is best for me.
Since I would like to assemble my TCR racing bike myself, if possible, Schmier chose a small, fine Hamburg manufacturer. The Hamburg bike shop cycle fix, also builds its own wheels under the brand Pearl. The owner Roger Banner is a former racing bike professional and knows his trade. With his relaxed composure I felt well advised and he listened to all my wishes.
Since everyone on the net is currently raving about gravel bikes and I need something stable, light and comfortable for the TCR, my choice is the frame from Pearl Gravel like.
As far as wheels and tires go, I'm too much of a road cyclist to put on mountain bike tires.
wheels and tires
So the frame is Gravel and has a slightly more relaxed ergonomics. For the wheelset I chose the DT Swiss R511. A good mix of weight and stability and still with a sexy look, the eye is known to go along with it. Then on top of that Continental Grand Prix 5000 in 30 mm Execution. A fast tire that offers a little more comfort due to its width.
Ob Tubeless or not? I wrestled with myself for a long time and I've come to the conclusion that I'd rather choose a setup where I know exactly what to do. So I'm against Tubeless decided! Changing a tire on a long tour has to be unproblematic for me and I simply know better about tubular tires.
circuit and equipment
Of course I want to work on my bikepacking racing bike Disc brakes to have. As I have always had very good experiences with in the past Shimano made, I will also decide in favor of Shimano in the future. It will have Shimano disc brakes and the rest of the equipment is there Shimano Ultegra. Since this is supposed to be a touring bike, it won't be Di2, but the normal, non-electronic equipment. On my trip I want to have to worry about electricity as little as possible. That brings us to my next point.
lighting and electricity
Since I want to achieve maximum independence, I decided to build a scar dynamo into my wheel. Egan, whether I'll get a new bike or ride my old one. The scar dynamo always gets the best ratings on the net ARE. I will attach this and the appropriate lighting to my bike.
So I EVEN more independent I've decided to build a USB charger on the bike as well. Apparently there is only one recommended device for this: The Plug! The plug is integrated into the stem and connected to the dynamo. The plug also has a USB port that I can use to charge my iPhone and my Wahoo Elemnt Bolt. I also take two power banks and charging cables with me. However, I hope that the SON Dynamo and The Plug will do most of the work.
tri trailer
of course there are a few more Little things, which I will test. Among other things I will test a few tri-trailers, on such a long journey it is important to have enough different grip positions when driving.
Summary
As you can see, I picked out a few fine parts. No rocket science, just some research. Whether it's my new Dream touring bike will or my proven Krosser, as far as the power supply is concerned, I've decided. As soon as I start with the new or conversion, I will also share this process with you here.