The year 2019 is coming to an end and I can once again look back on a number of personal highlights. Even if my annual performance doesn't quite meet my expectations, the year 2019 was the best bike year I've had thanks to my bikepacking tour.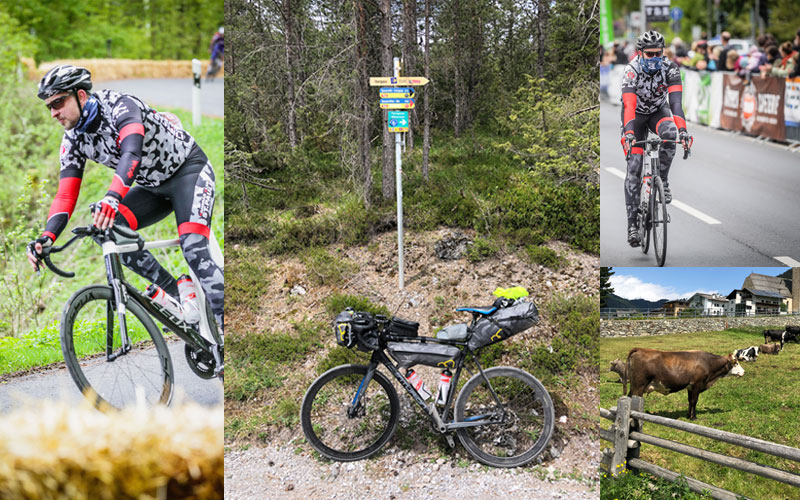 I got through the winter of 2018/2019 very fit and well. Straka told me that on January 2nd I ran around the Outer Alster, at least 8 kilometers, so I was relatively fit. Gym and daily bike-to-work kept me fit. Thanks to the gym from October 2018 to March 2019, I had put on more muscles than I had in a long time, even my colleagues spoke to me 😉
Snowboard vacation
I did my first round of the dyke on February 15th in the most wonderful weather. 62 kilometers to Zollenspiecker ferry house and back again. But since winter in Hamburg isn't over in February, I naturally continued to go to the gym. A few more trips followed, of course, but in March I finally went back to the Snowboard vacation.
Finally back on the road
After a wonderful week in the snow, it was finally time to start cycling again, and of course that's how it happened. I scheduled as many lunchtime laps as possible. I work in downtown Hamburg, near the Deichtorhallen, behind which the beautiful Hamburg cycle route to the east begins. Always a 30km lap at lunchtime, two to three times a week. Then, of course, one more day off at the weekend.
At the beginning of April the Elbe Classic RTF back on the list, a very nice season opener. I rode the 80 km route with Klemens, a racing bike beginner, and it was great fun. Such events always make it clear to me how beautiful road cycling can be. My new companion was also attached and I did a few more laps with him last season.
training routes
Since I often did a lap in the east during my lunch breaks, I always liked to drive west on weekend mornings. From Eppendorf to Niendorf, on to EIdelstedt and down to the Koesterberg to the Elbe. There I did a few laps up and down, that's how you collect altitude meters in Hamburg 😉 Because I had them at the end of April Tour d'Energy planned.
Tour d'Energy 2019
My first highlight of the season was once again the Tour d'Energie. The usual program. 100km and 1300hm around Göttingen. The Tour d'Energie is a great gathering of the road bike community at the beginning of the season. You meet new and old acquaintances on a beautiful route through the mountains. I love it! But after the Tour d'Energie, I did everything I could to prepare for my big bikepacking tour to Lake Garda.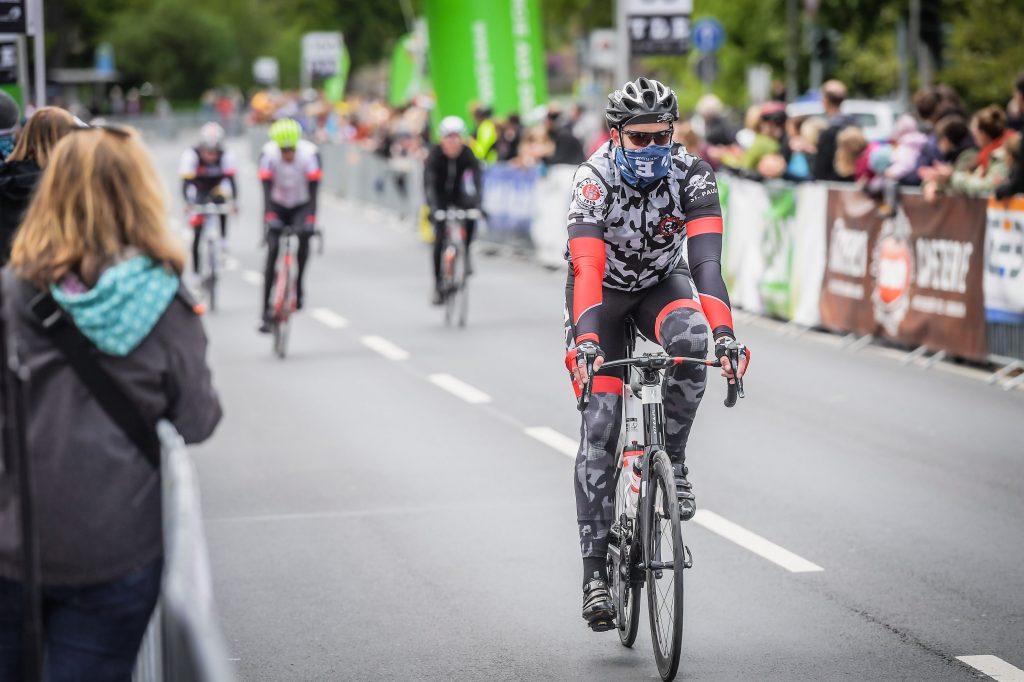 Bikepacking from Hamburg to Lake Garda
My Bikepacking tour from Hamburg to Lake Garda and back to Füssen was of course not just the highlight of my trip Season 2019, but the absolute highlight of my racing career so far. A dream that I was able to fulfill this year. When I finished my annual planning in March of this year, I had already set myself my big goal and geared my pre-season to my bikepacking tour.
I enjoyed this tour so much that I will definitely do a bikepacking tour again next year. My annual planning for 2020 is still to come, but I can tell you one thing: I have decided on a starting place for the Transcontinental Race (TCR) advertised. Let's see if I'm lucky and get a starting place. Unfortunately, the next update will not be available until the end of January. In preparation, I would like to Transcimbrica ride. From Hamburg to Skargen and back again. You sleep in so-called shelters A rather unprotected wooden hut and that in March. Let's see if I dare. If it doesn't work out with the TCR 2020, I probably will Sweet Sixteen Fahren, a bikepacking tour through Germany where you visit all 16 federal states.
Summary
As you can see, I am also 100% from Bikepacking fever been infected and my next season will be fully geared towards it. Maybe I'll sell my Aero Renner and get a more suitable bike for such tours.
I'll keep you up to date on my projects anyway, I can't contain myself 😉
I wish you a happy new year and a great new year 2020.