As a racing cyclist from Hamburg, you're constantly looking for mountains, at least that's how I feel. What could be closer than a Racing bike holidays in the Harz Mountains. Since the resin is not that big, I just have a long one road bike weekend made out of it. Luckily for me, my sister lives near Rhüden and so I started three day trips from there.
Three completely different tours with a few small ones Komoot experiments, gave me a wonderful long weekend.
West Harz from Seesen
On the first day, I started my car in Hamburg in the morning, so I was in Seesen shortly before 15:00 p.m. sat on the bike and I myself cycle in could. As always, I had prepared my route with Komoot, im normal bike mode.
Since I started later and it was the first day, I didn't plan too much. It should be 68 km to be able to immerse yourself in the Harz Mountains. It went the first 14 km to get in only over a few small hills until it got into the ascent Bad reason went. The next 10 km were uphill. In Bad Grund I was then expected to be blocked due to road works and I had to take a small detour via side roads and, to my delight, via cow meadows on the hillside. I actually love these little surprises and the path across meadows and fields.
I then had to push my racing bike up a small trail before I was back on the road.
Beautiful valleys
Afterwards my route led me through it innermost valley from south to north. I have already learned to love the valley on my car and motorbike trips in the past. It goes through the villages Wild man and Lautenthal, until it's behind the Innerstetalsperre out of the valley and one in Langelsheim comes out. More than half of the journey through the valley can be done on the Innerste Tal cycle path, which is really very pleasant.
After Langelsheim you drive around the mountains, continue in the direction of Seesen. Again and again I am led on small country and forest roads and discover nice, quiet places.
After 68 km I arrive back at my car in Seesen. That was a really nice first day! I can highly recommend this tour and this part of the Harz Mountains.
Road bike tours in the Harz Mountains on Komoot
Upper Harz
On the second day I wanted to go to the Oberharz, I had plans. But I should throw these overboard later, how, what and why? Come now...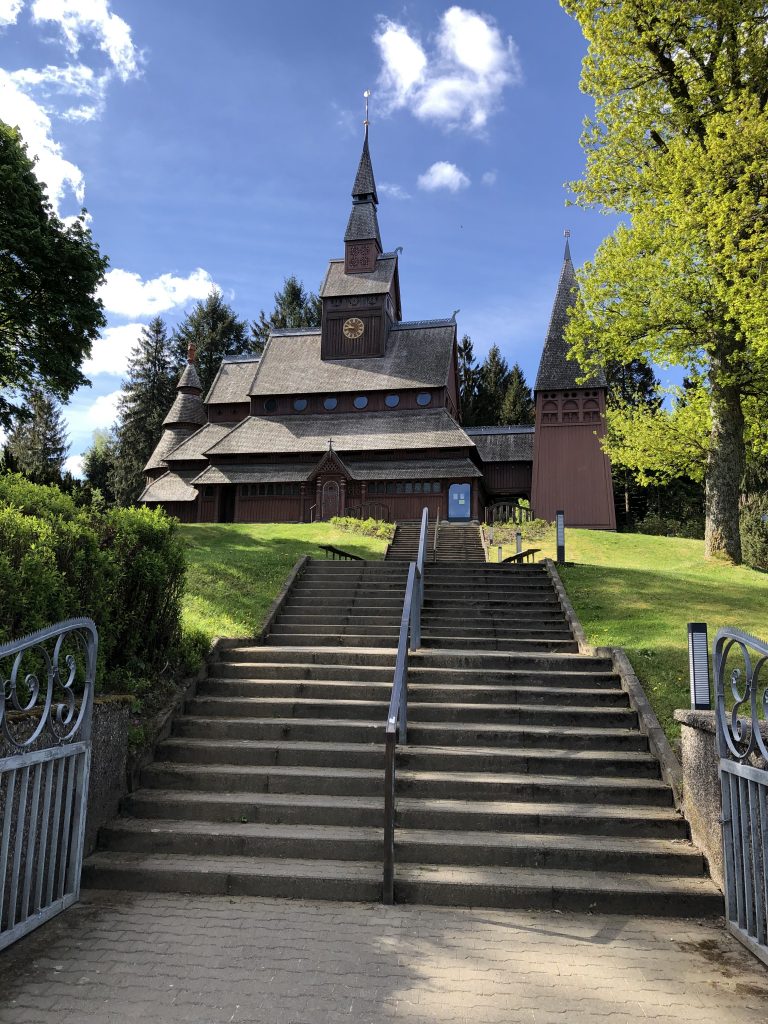 I take my Bully to Hahnenklee, a very nice and cozy little town in the Harz Mountains. I parked near the cable car, where there are always a lot of mountain bikers who ride their bikes up in the gondola and then roll down again. My route took me past the stave church, which is the first sight after just a few meters. My route took me through the forest on Gravel Through Bockswiese and then on and around the Spiegeltal pond. Already at the Spiegeltaler Teich, after only 5 km, I noticed that the paths here are more suitable for mountain bikes. But the scenery was gorgeous and I really enjoyed it.
It was now up to Clausthal Zellerfeld on Gravel tracks through the forest. I had it with me on Komoot today Bike with gravel planned, I think I was mistaken for an MTB.
Terminus in Alttenau
We continued on a beautiful bike path (gravel) direction Altenau. The cycle path was an official cycle route through the Harz and is also considered an official hiking trail. In Altenau, am Old train station in Altenau, I suddenly stood in front of a barrier. A small campsite opened up behind the barrier. I didn't think anything of it because the campsite was only about 100m long and I went under the barrier. On the other side, a most unfriendly employee was waiting for me. After a long discussion, I turned around and took a detour, which showed where to go with small, unfortunately inconspicuous signs.
The detour didn't bother me that much, but the guy was so rude that I really had to restrain myself 🧨 There were a few other cyclists and hikers on the other side and everyone was annoyed with the owners of the campsite. Unbelievable from the administration Altenau Old train station for sale and thus to block a Harz hiking route. Who *****ed you in the brain???
Who *****ed you in the brain???
In addition, there was hardly any GPS signal in Altenau and I had to search a long time to find my route again. By the time I drove out of Altenau, I had covered a total of 22 km and had already been on the road for over 3 hours. Now we continued on single trails, with my racing bike, in the direction of the Upper Harz. I should have picked more streets that day. I came out of the forest and was at the dam house on the B242. My route should now take me quite a bit over the B242 towards Brocken. Unfortunately, there are no proper bike paths in the Hoch Harz and you have to drive the federal road in between, maybe I should have chosen a different day, because it was Father's Day 👀
No buck on federal highway
So I immediately drove on to the B242, after a short distance I drove into a parking lot and wasn't really happy with the situation. Everything was full of motorcyclists who unfortunately didn't keep their distance, and mobile homes or cars with caravans that were traveling in the right lane. I jumped back on the bike and ventured 4 kilometers uphill, it was hell. Again looking for a place and then turned around, I hate driving on such roads and that on a holiday. Very stupid of me to choose that day!
So I drove back down the main road and reached a top speed of 78,2 km/h, please don't tell my wife 😂
That was awesome, so at least the 4 km uphill was worth it in fear of death. During the descent, I decided to end the day now. I then took my lunch break in the Dammhaus and then drove back. The beautiful country road, the beautiful paths and the serenity that I am now driving back have relaxed me again.
All in all a nice day, but 50% of the route was not even suitable for gravel bikes and the main road gave me the rest. I decided for myself and later had other racing cyclists confirm that it was nicer to ride the Harz from the outside and not to cross the Hoch Harz. So my first day was unknowingly well planned and my second day was a bit of a learning curve 😉
So I went back to my sister's at around 17:00 p.m. and I was just in time for the barbecue!
150km in the direction of the Weser
The nice thing about being on the west side of the Harz Mountains is that you can also reach the Weserbergland very quickly. After my Oberharz experience, when I checked Komoot again in the evening to see what could be driven on the last day, I realized that there are many beautiful destinations here. I headed west. Passing Hamelin, crossing the Weser and having lunch in Bad Pyrmont, that was my plan. The idea turned out to be very good.
It first went over small hills along the fields. Beautiful cycle paths and beautiful gravel roads, I found that very good!
After about 50KM it should go back into the forest on Sigletrails. These sections always cost a lot of time. Driving or pushing slowly is the order of the day and once I had to take a detour because the Komoot route simply didn't exist. But adventure is awesome, you know! One last hearty one Gravel section took me once more over a mountain before following it Bad Pyrmont went down.
In Bad Pyrmont there was a lunch break for a doner kebab and, for practical reasons, it only rained during the 30 minutes that I had a break. That's what I call luck!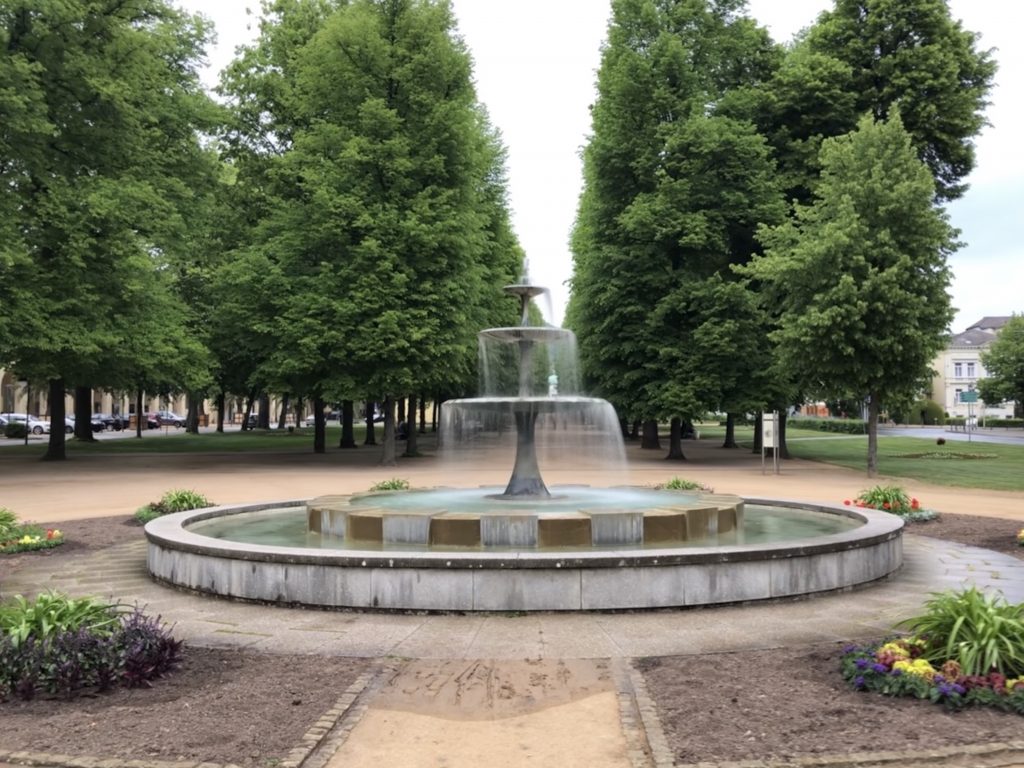 After a short detour in the Kurpark, I left the city again. I had now planned the return trip in racing bike mode so that I no longer had to go through the muddy forest. The route then let me avoid the two few problem areas, simply great.
The tour ended great and without further incidents and at the end of the day I was happy about my last day in this beautiful region.
Conclusion Road cycling in the Harz mountains
I can only recommend the whole region to everyone! I think the tip, which I unfortunately received too late, is very important to drive to destinations such as the Brocken from the outside and not to cross the Oberharz. I liked my last day in the direction of the Weserbergland almost even better and you can also collect a good amount of altitude there.
Project Harz successfully completed and learned something new!