Through Europe by bike. Despite the restrictions caused by the ongoing pandemic, or perhaps because of it, we simply have to get out again. Mountains, forests and endless gravel tracks are waiting for us. It has always been a lot of fun for me to think about tours, my anticipation for the next vacation, I would like to share that with you.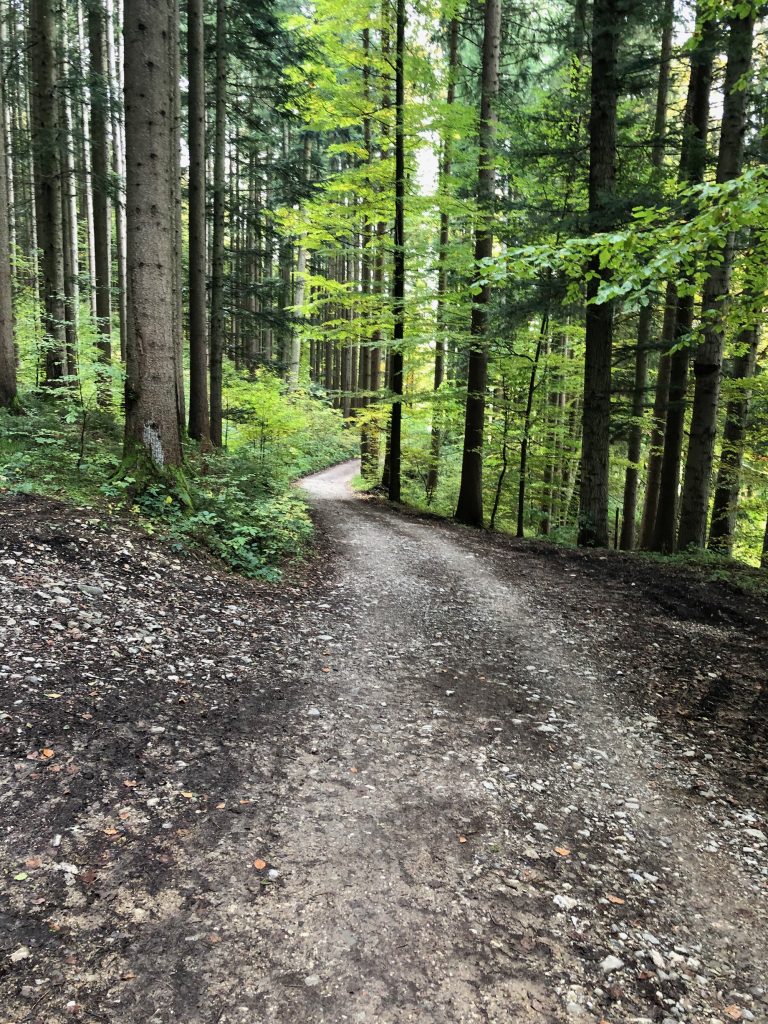 In recent years, I have always managed to go on a bike tour once a year. Whether in summer or in autumn, it was always an experience. Of course I can do it from time to time microadventure to start, but such a real trip by bike is something very special.
Bikepacking tours in Europe
You are welcome to be inspired by my previous bikepacking tours. You can read the stories here on the blog and I've also - almost always - linked the Komoot Collection. If not, you can take a look at my profile on Komoot: My profile on Komoot.
Here are some of my collections
And here are a few travel reports
My bikepacking thoughts this year
This year, vacation planning is particularly difficult. Corona is still on the move in Germany and the rest of Europe and that makes a safe one holiday planning really not easier.
Anyone who visits my blog more often and reads my travel reports knows that I always have to go to the mountains at least once a year. I prefer to go to the Alps and most of all I like to go to Italy. I like to cycle to Italy as well as on family vacations, everything just fits together for me. Temperatures, weather, landscape, food and people.
So of course Italy is at the top of my list again this year. My original plan was to take the train to Pisa drive and then through the Tuscany and back over the Alps as far north as possible. But now I have decided to drive my first week of vacation with a friend and then continue the second week of vacation alone. In the first week we decided together to take the train to Milan to drive. The route is 4 hours shorter than to Pisa and from there you can also go directly to the Alps.
But I'm again way too fast and too specific, I'll go back a few steps so you know what I'm doing and why.
My new gravel bike
Since the beginning of 2020 I have had a new gravel bike, or rather my first gravel bike. Because I always did my previous trips with my Crosser with 25 mm racing bike tires. So this year I've got a few more opportunities and of course I'll ride completely different routes at the beginning of the season. This is both an inspiration and a new freedom. With my Crosser I have, among other things, my great Hamburg - Riva del Garda tour made.
i use my new one Gravel bike now all the time as a bike to work bike and of course I've also ridden longer distances with it. The longest so far was a stretch of the Orbit360.
Since I always start planning my vacation quite early in the year, because anticipation is the greatest joy, I had already looked for alternatives due to Corona. For example, I could have easily imagined just staying in Germany this year. Even here in the north in Schleswig-Holstein and in the direction of Mecklenburg-Western Pomerania and Brandenburg, we have beautiful landscapes and beautiful routes that are ideal for crawling.
Of course I never lost sight of the goal of going to the Alps and of course to my beloved Italy, but in these times you need a back-up plan.
What is certain, however, is that due to my new bike, the routes will definitely become more gravel-heavy.
My planned bikepacking tour
First half: Milan to Berchtesgarden
It should start for us in Milan, by train it takes about 15 to 18 hours from Hamburg to Milan. Of course we want to be in Milan in the morning, at
Get out of town quickly
We already have something from the day
From there it goes to the Coma lake, always along the water and at the northern tip then onto the cycle path of the river Adda. We then drive more or less from west to north-east. It is only slightly uphill on the river at first, until it then tightens for 100 km and in a final of almost 80 km on the Stelvio Passing becomes excessive. Just climb up to 2750 m. In July it's supposed to be a maximum of 11°C up there, so you need to take some warm clothes with you. Afterwards it's only 100 km downhill, the reward for the effort is worth it 😉
After about 450 km we will cross the border to Austria and approach another highlight: The Grossglockner! The Großglockner will also be a challenge with its 2400 m and the climbs are (according to Komoot) steeper than on the Stelvio.
Then we unroll until we cross the border to Germany after 616 km and are 20 km later in Berchtesgarden. In Berchtesgarden, my colleague will take the train back to Hamburg and I'll just keep going north, as far as my legs want to bring me 🚴‍♂️
We have reserved six days for the 637 km, if nothing comes up in between that should be feasible.
Back towards Hamburg
As already mentioned, I will then set course for Hamburg.
I have already clicked a route together that takes me from Berchtesgaden until after Leinefelde leads. In Leinefelde I will then again Leine-Heideradweg make. I've ridden the whole thing before as a microadventure, not the entire route, but most of the route. But first of all, as I said, it goes from Berchtesgaden to Leinefelde. This time I would like to avoid Nuremberg because I didn't find it so good there in the last few years. The city takes so much time and hasn't exactly become my favorite city. It then goes back through Bamberg and on towards Thuringia to Leinefelde.
The source of the leash is in Leinefelde and from there it continues pretty quickly along the creek in the direction of GötRingen. it also goes through Hanover again before it then goes to heath typical cycle paths. Here the ground is of course known for the heath, rather sandy but the landscape is mega beautiful.
If my legs want it that way, I can go back home to Hamburg via Buchholz.
Summary
All in all, it will definitely be a very ambitious journey with many, many meters of altitude. The first half from Milan to Berchtesgaden is 637 km long and climbs 8300 m. Then from Berchtesgaden to Leinefelde it is 605 km and 4700 m up the mountain.
The Leine-Heide cycle path is of course a bit more relaxed at the end with 352 km through nature and 1100 meters in altitude.
I'm really looking forward to this trip and I'm curious if I'll adjust the route a little, but at the moment I'm very satisfied with it.