Today is the day Achensee over the Achenpass and down to Tegernsee on wonderful Gravel. After that, a small storm should surprise me and I was glad when I finally arrived at the warm hotel. If you would like to read all the reports of my trip again, you can do so here:
You can find the Komoot Collection for the trip here: Bikepacking 2021
The last part of my series of articles about my Bikepacking tour in summer 2021. I drive the last two short stages alone, Marcus had to go back and took the train in Innsbruck. I also got on the train in Innsbruck and drove a bit to the east, where I changed to a bus and drove to Lake Achensee. Cheating, others would say 😂 Of course it is too, but I just wanted to enjoy my 14th stage.
As well on Achensee am i on mine Hamburg - Riva del Garda tour, from the other direction, passed. The Achensee is beautiful and definitely worth a visit. The surrounding area is also ideal for cycling.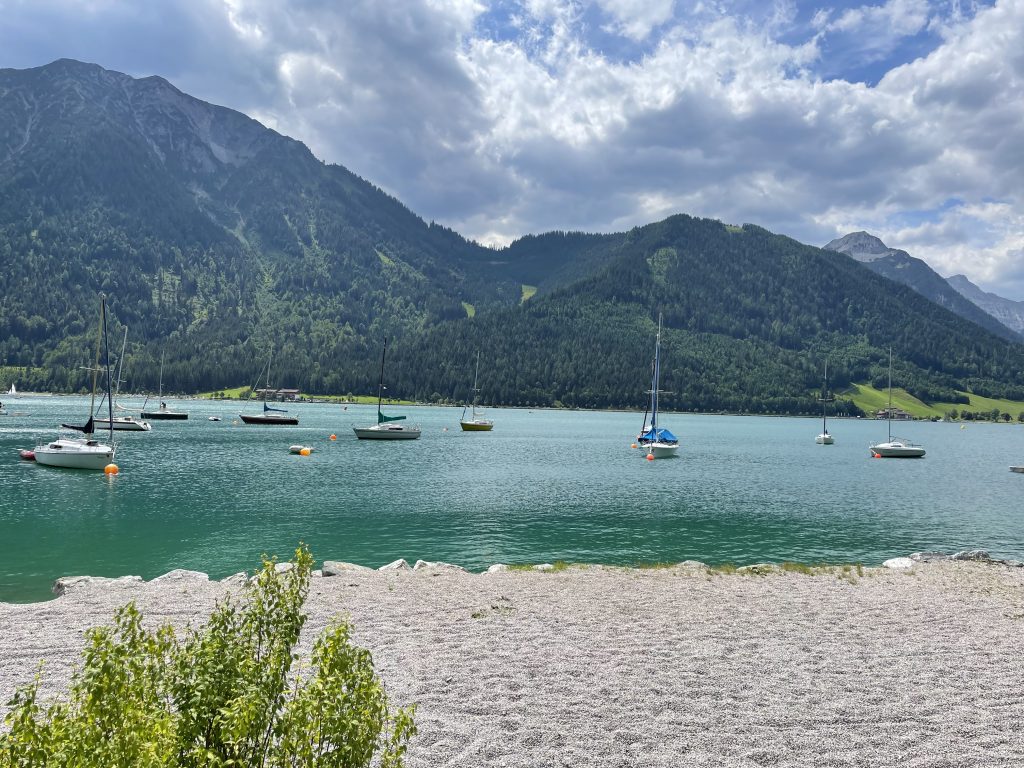 Achensee to Tegernsee - a dream
My route took me along the cycle path along the Achensee. Before my route took me away from Se, I took a short break on a bench on the shore. Afterwards it was a short stretch on the road before my route led me into the forest. At this point I was pleasantly surprised, because I didn't have that much forest last time.
Off to the forest
The last time I drove here, I was led a long way across the street. Now Komoot led me into the forest 🚴‍♂️ great!!! It was still a bit uphill, but when I'm in the forest, nothing bothers me. I think I wrote last time that this region is definitely worth it and that's how it is.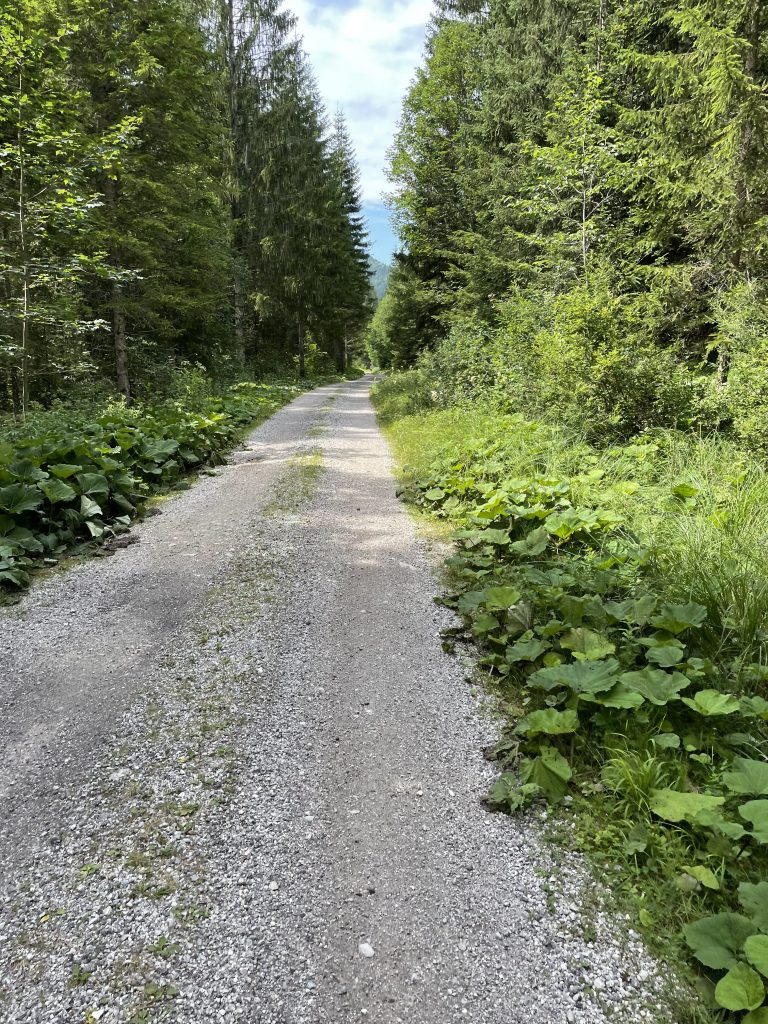 Because it went through the forest for so long, I thought at first that I was driving over a green border. However, the track got me in time for that passport photo back on the road.
Afterwards it went back into the forest, only very little road was there until now. Super beautiful forest paths, rivers and small wooden bridges. You've probably already noticed that just thinking about it makes my heart melt.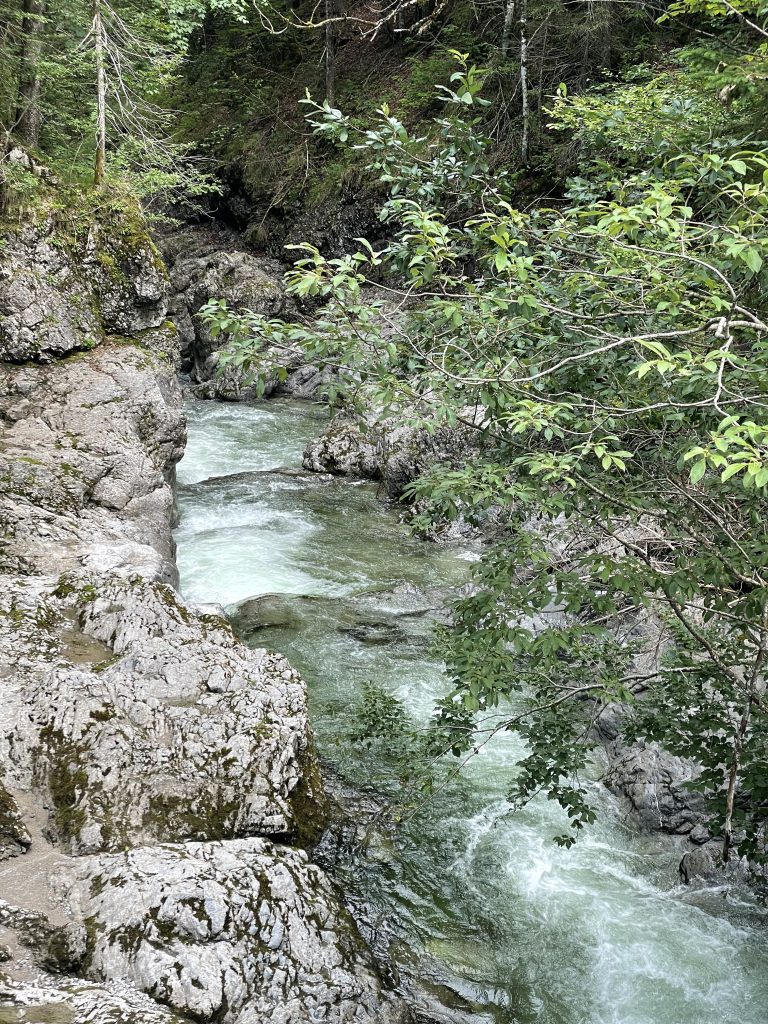 The Tegernsee
While the sun was shining with plenty of power the whole time, it was getting darker and darker at Tegernsee. I had a late lunch break at Tegernsee and the sky didn't look good.
I set off again. Along the lake it was a bit annoying with the cars and of course there was a lot going on at the lake. Even before I reached the north side of Lake Tegernsee, it started to rain. I had picked out a hotel during the break and now I regret it was 40km away. I was in the middle of nowhere and it was pouring rain and storming like crazy. Branches fell from the trees and the paths became increasingly muddy.
To be honest, when I reached my hotel in Holzkirchen shortly before 19:00 p.m., I was very happy. It was one of those hotels where you could use the machine to check in, and I did. I rode my bike straight to my room and warmed up first.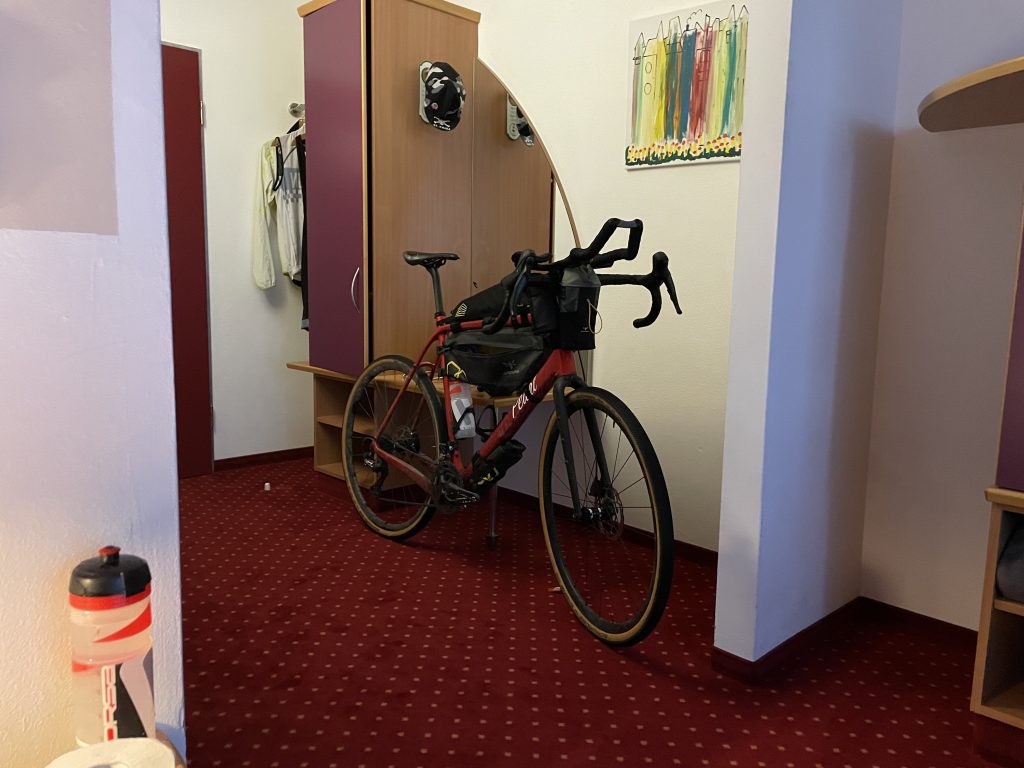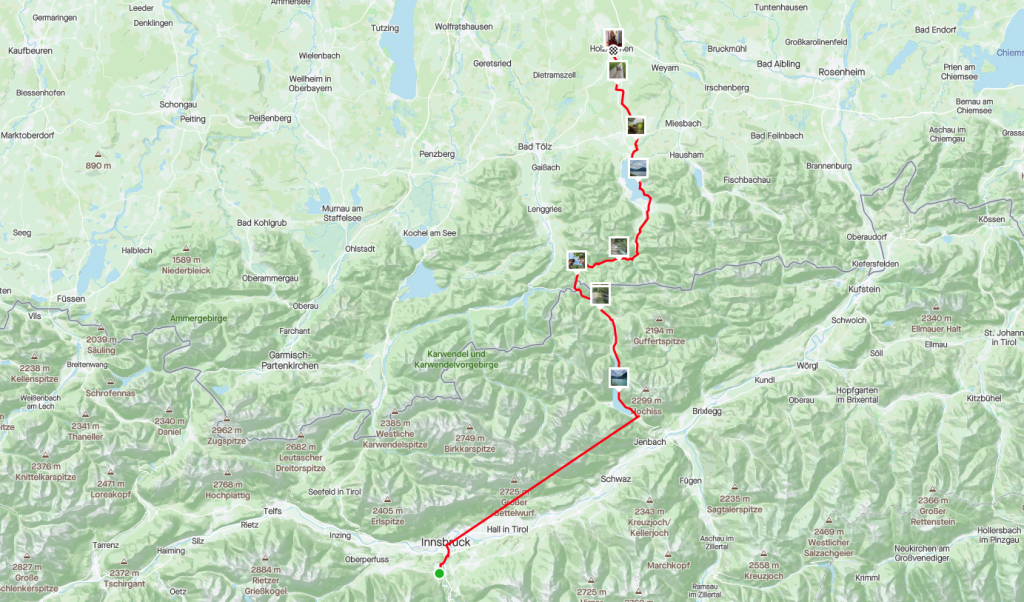 Final stage - from Nuremberg to Hallstadt
The next morning I decided to take the train first Nuremberg and continue from there. The weather wasn't good anymore, maybe I was just spoiled by now and the last few weeks have been in my legs. Deep down I regretted not boarding the train with Marcus in Innsbruck. The stage the day before was a dream, up to Tegernsee, but the weather in the afternoon and now somehow had something to do with me dirty. As the saying goes: You should stop when it's most beautiful!
Continue north
In Nuremberg I roughly planned my route, which took me over Gain and Bamberg to Hallstadt should lead. In Hallstadt I wanted to take the train home the next morning. I drove straight through Erlangen and found the old town very beautiful, and then we continued on beautiful cycle paths across meadows and fields. The Bavarian Plain 😂
The weather was so-so and i was limp. I didn't really feel like taking a relaxing break, but just continued half-heartedly.
I did 68 km that day and then it was good for me too. The next day I took the train back to Hamburg and was looking forward to my warm bed.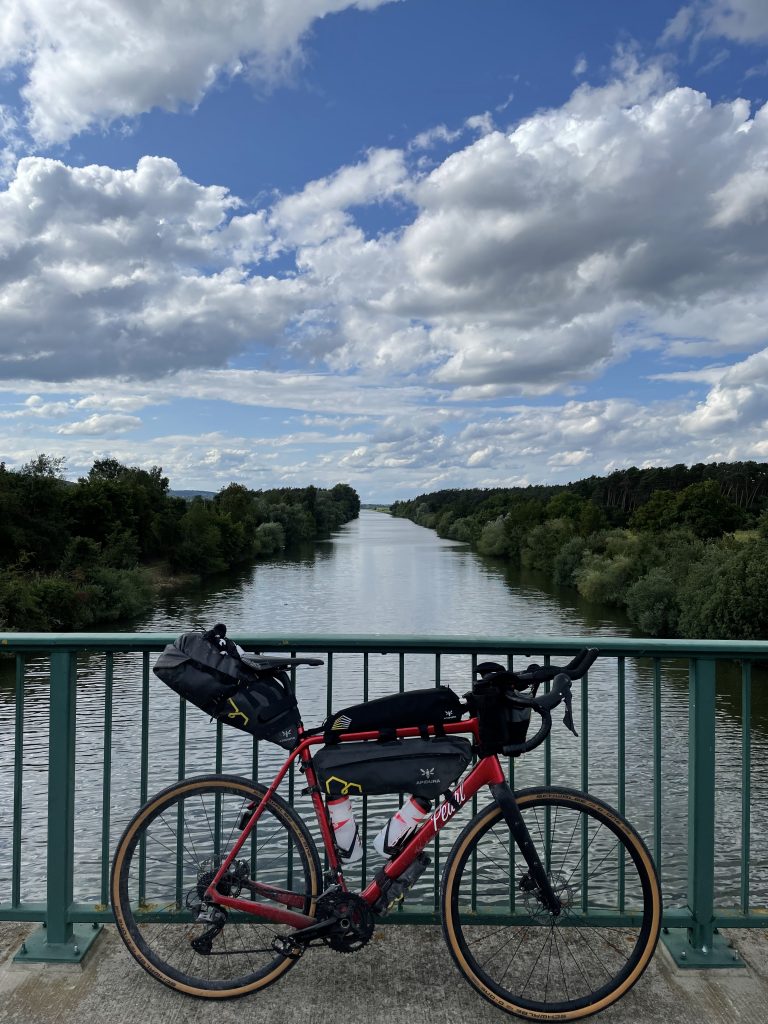 Summary
phew! Packing 15 stages into a conclusion is not easy. It was fabulous! From the start in the pouring rain in the beautiful Black Forest to Venice and back over the Dolomites. Can you summarize that at all? Very difficult! It was a fantastic trip and Marcus and I had a lot of fun, physical exertion and we still had a great time. Almost a perfect vacation. It had taken me a few days to accept that I wasn't traveling alone. Driving with two people is something different, but it definitely has its advantages. And if you then embark on a nice holiday, there is nothing more to complain about.
Absolutely for a trip for two, only the somewhat looser handling of kilometers speaks, but also the money that you save in the hotels. It made the trip much cheaper overall.
So I'll definitely be traveling with Marcus again, but of course I'll be alone again. So far I had ruled out the trip together. I hope you enjoyed my article and forgive my careless mistakes.